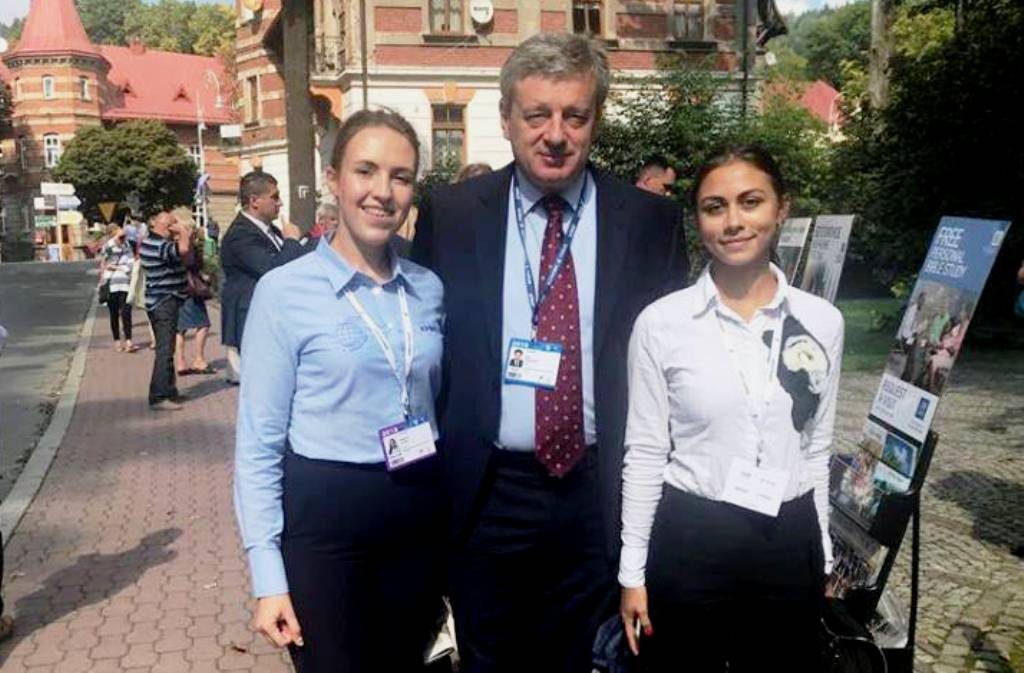 On the 4-6th of September the 28th Economic Forum took place in Poland. It began with a discussion about possible scenarios for the development of Europe. The discussion Between Economy and Politics. In Search of Recipes for Economic Growth gathered both politicians and businessmen. List of participants included: Beata Szydło, Deputy Prime Minister (Poland), Valeri Simeonov, Deputy Prime Minister for Economic and Demographic Policy (Bulgaria), Stepan Kubiw, First Deputy PM, Minister of Economic Development and Trade (Ukraine).
Traditionally, the President of the University Igor Tsependa, the Head of the Advisory Board of the University, Igor Oliynyk, a partner of the International Research Center "Observatoria", head of the Department of the Emergence Situations in the region Volodymyr Chernetsky, and University students participated at the event.
At the very first day of the meeting, the panel discussion of the members of the Ukrainian-Polish partnership forum focused on the problems and perspectives of bilateral cooperation, in which the Rector Igor Tsependa took the part.
The discussion panels of the conference Europe of the Carpathians, with the participation of Prof. Tsependa, included "In Paths of the Sages – Collegium Carpathicum".
"The cooperation that we have initiated willhave an impact on the whole region. The analysis of the Alps region and the Carpathian region becomes the first steps towards the cooperation between the scientists. We are heading in a good direction" – mentions Prof. Tsependa.
Moreover, Prof. Tsependa had a unique opportunity to inform the audience of the Conference about the implementation of the programs Erasmus K2 "Developing the Potential of the Higher Education".
During the event Prof. Tsependa and Head of the Progrms of the Forum in Krynytsia Z. Berhindovsky signed the Appendix to the Cooperation Agreement about a 1000 $ grant for the students of our University. The best University students within the framework of the previous program got a chance to participate at the Forum and receive a 1000 $ grant.