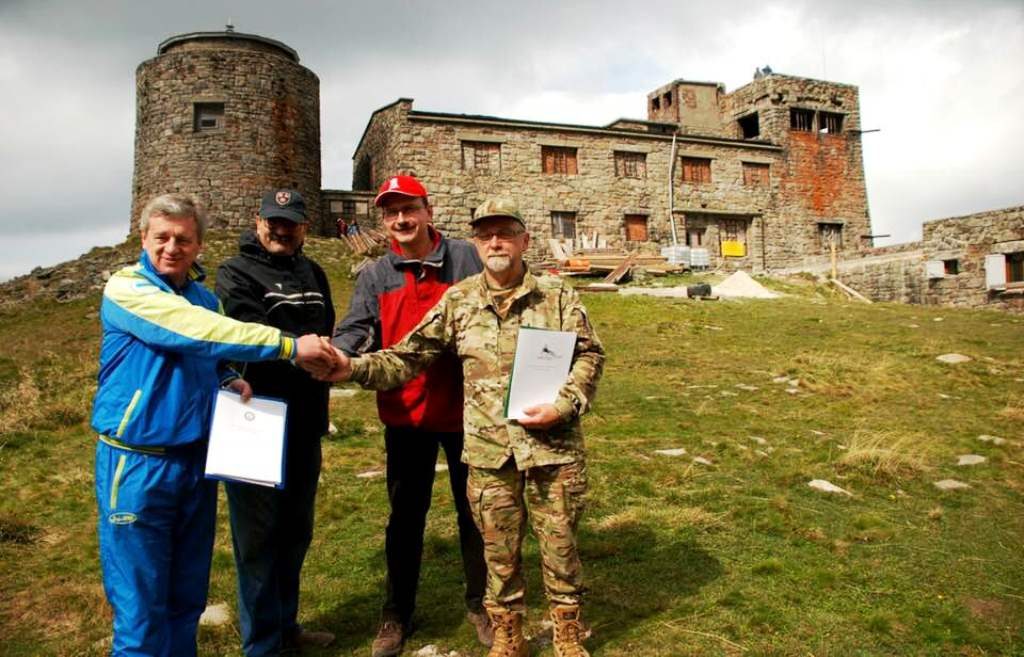 On the 22nd of September on Pip Ivan the four-side memorandum on the creation of the Carpathian Ecology Centre in the International Scientific Observatory was signed with the participation of the Deputy Minister of Education and Science of Ukraine Maksym Strikha, the Deputy Minister of Ecology and Natural Resources Vasyl' Poluiko, the rector of Precarpathian university Ihor Tsependa, and the Head of the Carpathian National Natural park Volodymyr Slobodyan.
The main task of the ecology centre will be the preservation and efficient use of the biological and landscape diversity, the natural and cultural heritage of the Chornogora range. The general ecological safety of the Carpathian region is to be provided according to the norms of the national and international laws.
Among the main ecological problems of the Carpathian region are, mainly, the ecological misbalance due to the influence of factories on the ecosystem, chemical and biological pollution of the rivers, the loss of the biological diversity, etc.