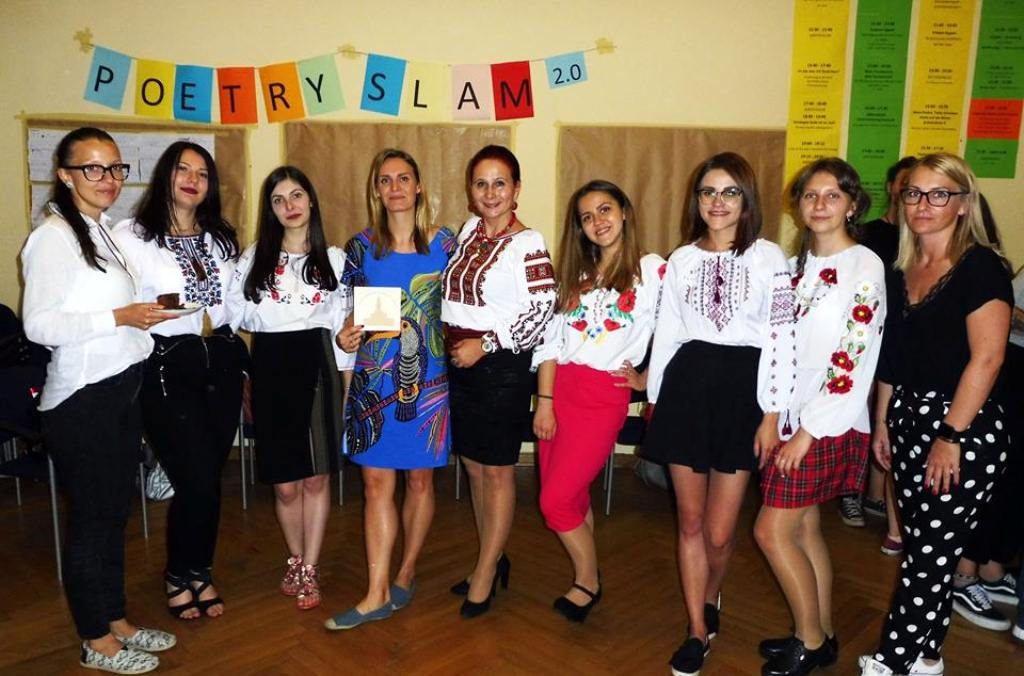 The students of the university Olha Hlebiv (speciality "International Relations") and Nataliya Morys (Faculty of Foreign Languages) became winners of the international project "Poetry Slam 2.0" (Poetry in stereotypes). The event took place in the Polish city of Opole.
15 participants from Poland, Ukraine and Germany created stereotypical poetry throughout the course of three days, had meetings with the victims of verbal violence and coaches. In the international student competitions "Poetry Slam 2.0" the Precarpathian University was presented by the team of students comprising Olha Hlebiv, Khrystyna Mykytyn, Nataliya Morys, Mariya Daniv, Viktoriya Petryshyn under the supervision of the Head of the Chair of Foreign Languages and Translation of the Faculty of History, Political Science and International Relations, Associate Professor Mariya Tkachivska.
In the framework of the project programme the participants presented their own poetic and artistic sketches. In particular, the student of our University Olha Hlebiv presented the work "Better will be later" (written in English). Another project participant of ours Nataliya Morys presented the work "Ohnmacht" (written in German). The poetic and artistic sketches were made by our students on their own within the set time during the contest. The duration of each speech – 5-7 minutes.
"The competition was tense and not simple. It required that students possess considerable ability of verbal art, creativity, artistry as well as a good command of foreign languages. Our students Olha Hlebiv and Nataliya Morys amazed all the present with their creativity and capability of verbal art. And it is pleasant that they have become winners and have been awarded with prizes," – told the leader of the team, the Head of the Chair of Foreign Languages and Translation Mariya Tkachivska.