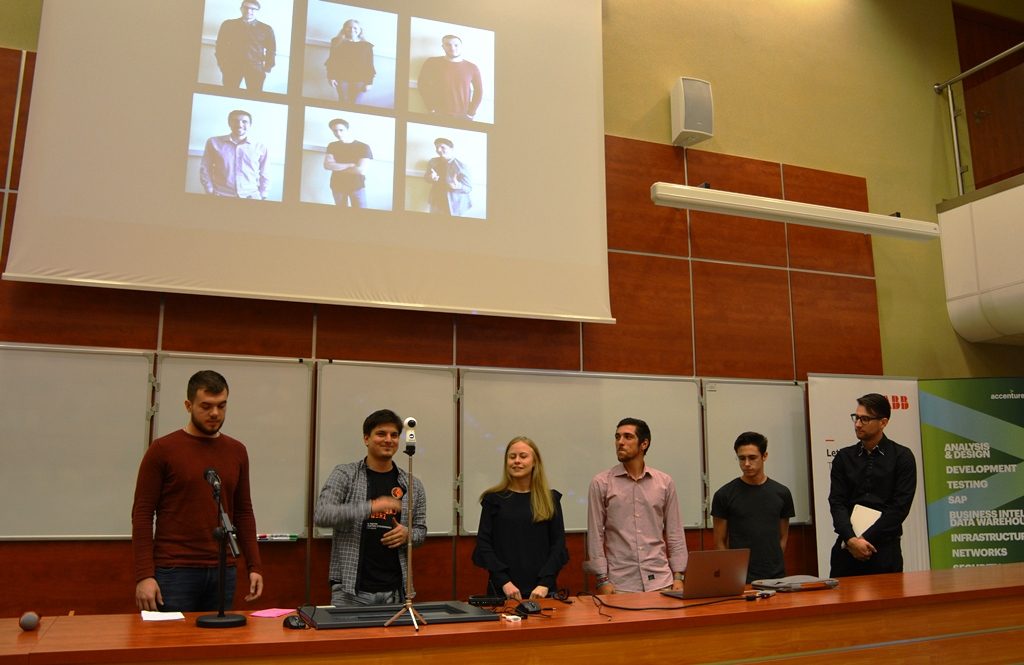 The international project GGULIVRR @ Lodz-2018 was held  at the University of   Łódź (Republic of Poland). The organizer of  the event was the Faculty of Physics and Applied Informatics of the university. This year, it has been attended by 57 students from Ukraine, Belgium, Ireland, Poland, Finland, Portugal, France and Slovenia.
Ukraine at this event was represented by students of the specialty "Software Engineering" of the Precarpathian National University, among them were  Nazar Savyak, Oleg Rysnyuk, Serhiy Khortyuk, Ivan Nyzhnyk and their team leader the head of the department of Information Technologies of the Faculty of  Mathematics and Informatics, Associate Professor Mykola Kozlenko.
Within the framework of  the international project program, the students presented their developments prepared in teams during the course of the event (within 2 weeks). It should be noted that each of the teams consisted of one representative from each of the participating country. Students presented such developments as mobile applications, web services, games aimed at increasing  popularity of the city of Lodz. During the project it was noted that investors would be attracted to implement these projects and to bring the product to the market of services.
"For our students, this is the teambuilding experience with new people, representatives of other countries. This is also a kind of  new experience in engineering development, business planning, collaboration with designers, and marketing specialists. It is also first-hand experience in presenting (selling) their projects to investors," said the head of the university team, associate professor Mykola Kozlenko. He also added that during the project he gained some experience, acting as a mentor of one of the international teams.