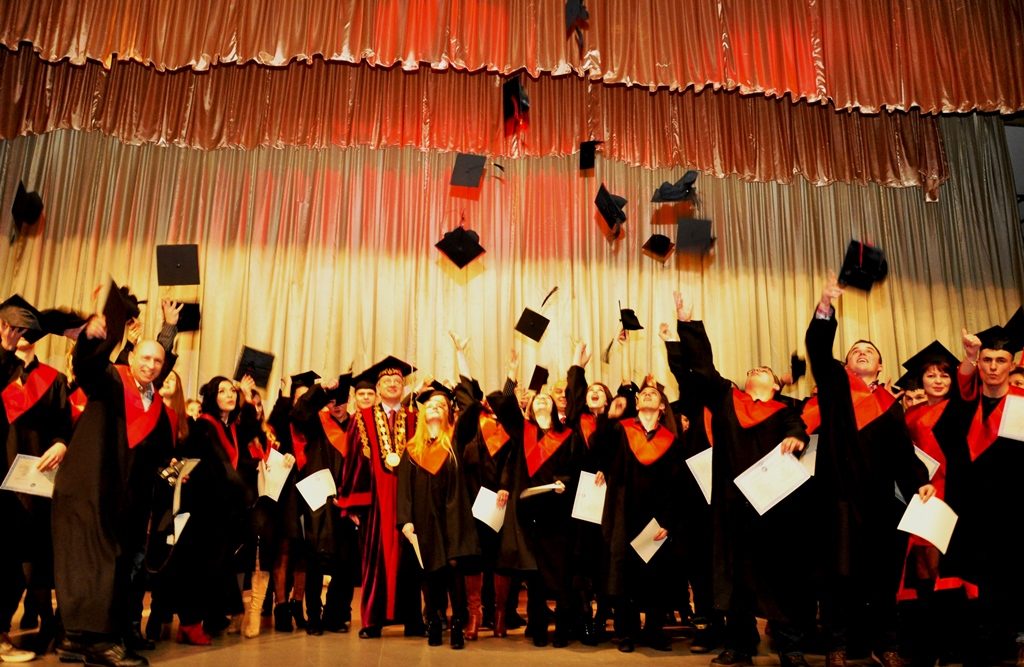 During the ceremony of receiving master's degree diplomas on January 17. 1865 young specialists of full- and part-time forms of studying received a document which proves their obtaining the master's qualifications, 329 of which are Honoured diplomas.
Masters, their parents and teachers of university were greeted by University President Ihor Tsependa: "You have completed the important stage in your life. During five years you were a part of our university life. You gave the motivation to share and pass over the knowledge. I wish you successes at the next important stage – your profession. Remember your teachers, and follow traditions of your alma mater".
In turn master's students addressed the teachers and professors with the words of gratitude for their inspirational work, understanding and support. The most festive moment of the event was "The Oath of Graduates of the Precarpathian National University" and the student hymn "Gaudeamus Igitur".
During the main part of the ceremony University President Ihor Tsependa gave the master's diplomas to the graduates, and the most active of them also received special diplomas for their successes in public, educational and scientific work.
The ceremony was accompanied by musical performances of university students.
"Pleasant memories of student life will remain with us forever. We are proud to be students of one of the best universities in Ukraine. We are thankful for all the work and efforts, for knowledge and abilities that teachers and professors shared with us, for their help to find the place in life", shared the impressions master's students.
The ceremony also included a pleasant surprise. In particular, this day became twice the special for a graduate of the economics faculty Tetiana Ivaniuk. She received her diploma and her boyfriend proposed to her.
A video can be watched at :