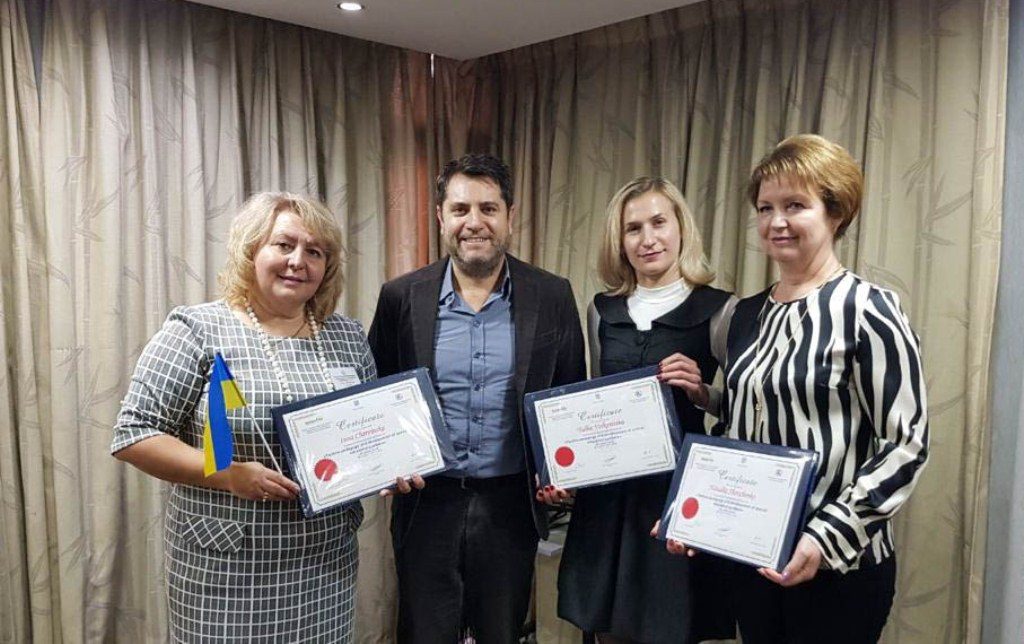 Head of the university's creative educational scientific laboratory "Mountain School", assistant professor Inna Chervinska became the winner of the Center for Cooperation and Advancement (CCA) grant program. According to the results of the competitive selection, in which more than 240 applicants took part, she became a participant of international training and scientific internship under the program "Techno-pedagogy and higher system education development".
The Center for International Cooperation and Development at the Ministry of Foreign Affairs of Israel in Jerusalem was the organizer of the training. The representatives from 15 countries of the world were participants of the grant program. The program consisted of three blocks: the study of the history, culture and traditions of Israel, familiarization with the system of education of the country – from pre-school education – to higher education, inclusive education and education throughout life and writing an educational project. The educational course included training sessions, lectures, trainings, conferences, performances of famous specialists in the field of techno-pedagogy, leading scientists of universities and research centers in Israel and project work.
The practical part of the training was held in Israeli educational institutions. In particular, learning about the activities of educational institutions for talented children: a child development center, the educational incubator "Parus", the center of educational initiatives, the center of rehabilitation and development Shaarey Tsedek was useful in the context of realization of the laboratory activities in support of talented children from mountain schools. The work at the David Elin pedagogical college, where the program participants met with lecturers and students, took part in the discussion of the topic "Education for improvement and development", was of great interest
Teaching classes at Ariel University became informative. The participants of the grant program visited innovative classes, simulation laboratories, where teachers and students have the opportunity to work with interesting programs in a virtual reality mode, to study innovative pedagogical tools, to gain experience with electronic simulators for organizing and managing the educational process.
Within the framework of the scientific internship program the training on social and educational projects writing was conducted. The assistant professor of our university Inna Chervinska was recognized as the best co-author of the international project "Integration of school and extracurricular education in the development of a talented child". The relative training course was awarded an international certificate.
The agreement on cooperation between the Precarpathian National University and the Ariel University (Israel) was reached.