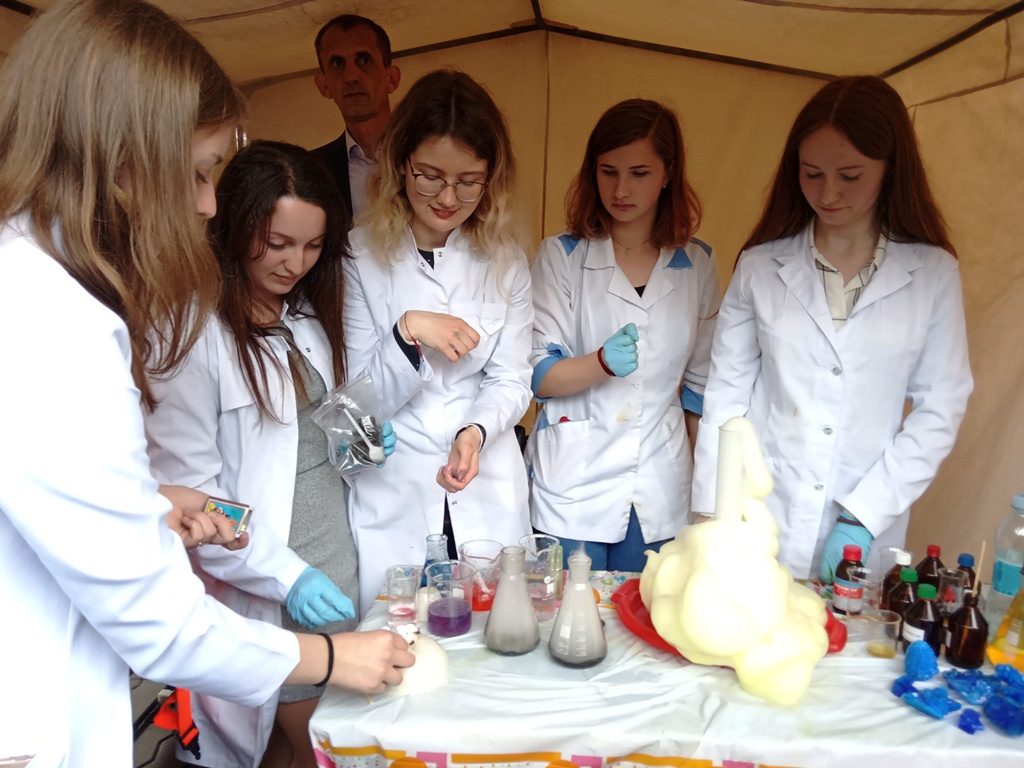 On May, 25 the students, the post-graduate students and the lecturers of the university held the "The Festival of Science" in Ivano – Frankivsk. The Rector of Vasyl Stefanyk Precarpathian National University Ihor Tsependa made a speech at the beginning of the event.
There were the presentations of the Faculties of the University. The participants of the festival had a great opportunity to see the models of the robots, the experiments in Physics, Biochemistry, Botany. Different masterclasses, games and contests, the fashion show, the dances, the performance and the improvisation of the program "High Life" impressed the spectators.
The lawyers showed their criminalistic laboratory, the students of the History Department – the historical costumes, the philosophers – their social project. The guests had a possibility to see the collection of ancient coins and stamps of different historical periods of our country. The students of the Faculty of Tourism gave pieces of advice how to organize various trips, to cook dishes of the international cuisine.
 The lecturers of the Institute of Arts prepared some masterclasses in icon painting, carving, graphic arts and sculpture. The students of the Pedagogical Institute gave a performance, some masterclasses in drawing and applique. The prospective journalists showed some skills in photography and video recording.
 The Student Radio STEFANYK FM took part in the festival. The students of the Institute of Arts organized the fashion show.