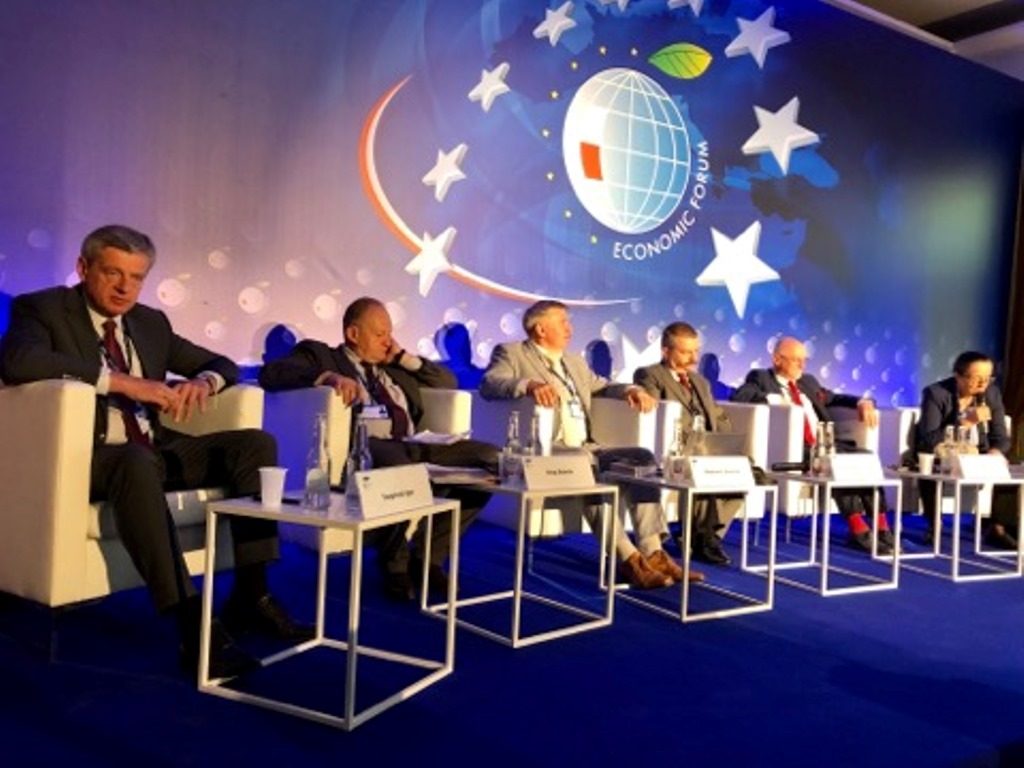 The reality and potential of the strategic partnership between Ukraine and Poland have been discussed today by the leading experts of the two countries at the XXIX Economic Forum in Krynica-Zdrój (Poland). The rector of Vasyl Stefanyk Precarpathian University, Ihor Tsependa, who is an active member of the Ukrainian-Polish Forum at the Ministry of Foreign Affairs of Ukraine, was invited by the organizers to act as a commentator of the panel "Strategic Partnership between Ukraine and Poland. Motto or reality? "
During the discussion its participants urged to see opportunities and also explained that there was some existing disappointment caused by high expectations of our strategic partnership. Bohumila Berdykhovska, a discussion moderator, called this year for Ukraine and Poland " a year of expectations", as elections have taken place in Ukraine and Poland is still in the pre-election process (parliamentary elections are to be held here on October 13).
Most experts have stated that the actual situation and existing developments suggest that the dimension of cooperation and mutual understanding is higher than it seems if you only listen to the public opinion. Also, everyone noted the fruitfulness of cooperation between our countries in the military, energy, and education spheres. Particular attention was paid to the social dimension of relationships, which allows one to look into the future optimistically. In Ukraine's European integration processes Poland sees itself as our partner in the Euro-Atlantic area. According to the co-chairman of the Ukrainian-Polish Forum at the Foreign Ministry Jan Malitskyy, one of the main disadvantages of the relations is that politics has become a hostage to historical disputes. Also negative, in his opinion, is the tendency to minimize mutual visits of the top leaders of the two states.
"There should be visits and there should be communication!", – Jan Malitskyy emphasized. – Ukraine and Poland have a lot of opportunities, and it is important to see them and use them more actively. "
Summarizing and commenting on all this, the rector of the Precarpathian National University, Ihor Tsependa, stated that "strategic partnerships arise when strategic goals cannot be achieved by the countries separately". Therefore, in his opinion, the countries need to define these strategic goals clearly in which Ukraine and Poland are associates.