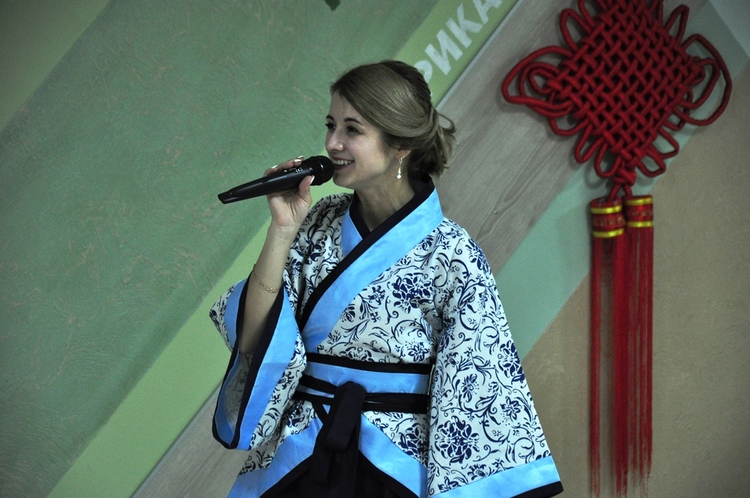 On Feb, 7 th Precarpathian University celebrated the Spring Festival, or the Chinese New Year. Holding this festival has become a good tradition in the University. The celebrations were organized by the senior lecturer of the Department of General and German Linguistics Iryna Iliychuk, volunteer Chinese teachers, and the students of the Chinese language.
"We celebrate the Spring festival every year in the University in order to introduce the Chinese culture to our students. China has many traditions which are similar to ours. The Chinese New Year resembles our Christmas. So at our festival we combine two cultures – Ukrainian and Chinese", mentioned Iryna Iliychuk, the organizer of the festival.
The students recited Chinese poetry and sang songs in Chinese and Ukrainian. The organizers held master classes of Chinese calligraphy and knitting. The students danced Chinese folk and contemporary dances and played the traditional Chinese musical instrument – hulusi.