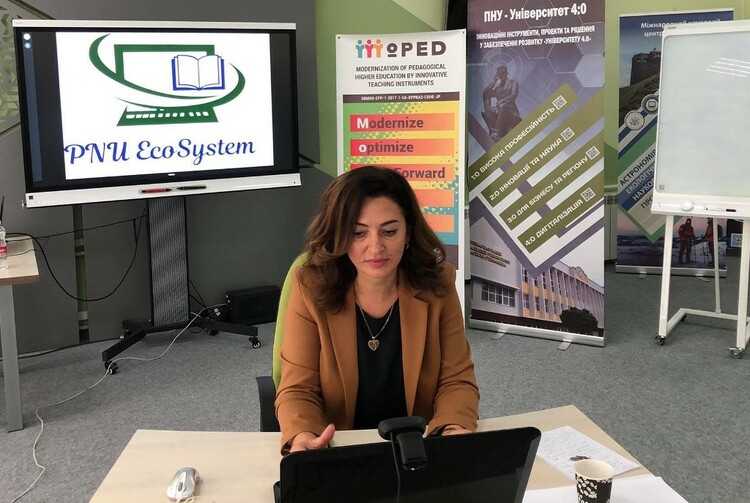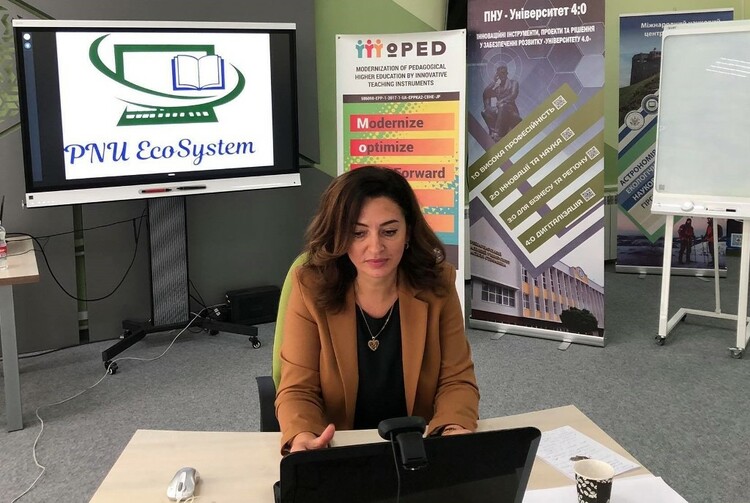 On October 21-28, the Center of Innovative Educational Technologies "PNU EcoSystem" held online training on professional development for the teaching staff of medical educational institutions on "Innovative teaching/learning technologies in higher education."
64 participants of medical education institutions of our city, mostly teachers of Ivano-Frankivsk National Medical University, registered to participate in the trainings. The trainers were the teachers of our university: Professors Olena Budnyk and Liubomyra Piletska, Associate Professors Tetyana Blyznyuk, Inna Chervinska, and Lilia Midak. The trainings were conducted with Cisco WebEx video conferencing.
The topics discussed were innovative processes in higher education, digital learning/teaching technologies and tools for assessing students' learning outcomes, use of virtual laboratories for online experiments and augmented reality technologies for 3D visualization of educational material. During the classes, the participants also found out the importance of media culture for the development of professional competence of a medical worker, critical thinking skills in combating manipulations and fakes, communication skills, soft-skills of medical workers, digital technologies for distance learning, methods of prevention of professional burnout, and etc.
As noted by the director of the Center of Innovative Educational Technologies "PNU EcoSystem" Olena Budnyk, such refresher courses for medical professionals at our university were held for the first time. According to the positive feedback from colleagues from the partner Medical University, she expressed hope for further cooperation in this area and exchange of best teaching practices to improve the quality of educational services.
Upon completion of the trainings, all the participants received certificates of advanced training indicating the appropriate number of hours.