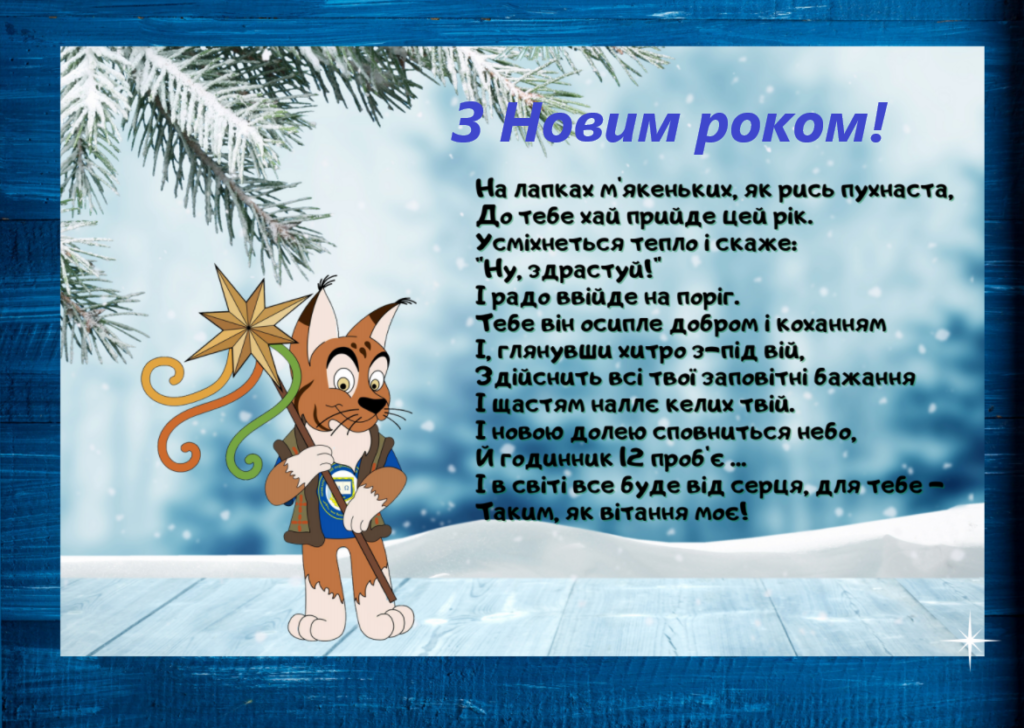 Dear students, graduate students, teachers and staff of the university, our partners, colleagues and friends! Congratulations on the upcoming New Year 2021!
The past year has been a period of difficult trials, hard work and significant achievements for the whole of Ukraine, the staff of our University and each of us.
Today, turning the last pages of the past year, we can say with confidence that we have taken another step in achieving our goals for the development of our Alma Mater. Despite the new challenges of today, which are related to the pandemic, thanks to the hard and fruitful work of our team, 2020 has become a year of new achievements and victories for us.It is gratifying to note that this year our university was included in the InfluenceRanking ranking of the most influential universities in the world. He also received the honorary title of "Leader of International Affairs".
Precarpathian University continues to be a leader among higher education institutions in the region. It also occupies a high position among domestic universities, in particular, according to the SCImago rating, which includes scientific results, innovation and social activities, according to Scopus, in the Consolidated ranking of higher education institutions of Ukraine.
This year our teachers and students have won many competitions, Olympiads, sports competitions of various levels, became presidential and government scholarship holders, winners of prestigious national awards. Our scientists – Professor Volodymyr Lushchak and Associate Professor Tetyana Tatarchuk – entered the international ranking of world scientists.
During 2020, the university, with the support of the Government of our country, the Ministry of Education and Science, people's deputies of Ukraine and with the assistance of the regional administration and the regional council, continued to actively implement important educational and research projects.
We are sure that the coming year will bring new challenges and new tasks. We are convinced that in the New Year 2021, which is also the anniversary year of the patron of the University Vasyl Stefanyk, we will make every effort to further develop the native Alma Mater.
Thank you all for your inspired work, understanding and support. Peace, goodness, happiness to you and your family, inspiration in work and new achievements for the benefit of the University, native land and Ukraine!
Happy New Year 2021!
Rectorate