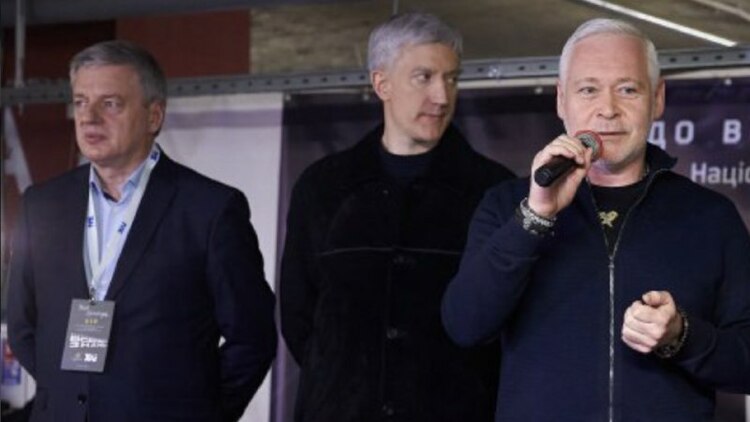 In Kharkiv, within the framework of the cooperation agreement with the National Aerospace University "Kharkiv Aviation Institute", the rector of Vasyl Stefanyk Precarpathian National University took part in the aerospace exhibition "Universe of Knowledge".
Despite the difficult security situation, hundreds of young Kharkiv residents enthusiastically learned the basics of the aerospace industry. The initiative was supported by the leadership of the region and the city of Kharkov, recognizing the best scientists and workers with awards.
On his part, the rector of PNU Ihor Tsependa, on behalf of the Consortium of Ukrainian Universities and the University of Warsaw, informed Kharkiv colleagues about the entry of the National Aerospace University into the Consortium.
Ihor Tsependa also discussed the prospects for cooperation within the framework of the International Scientific Center "Observatory" on Mount Pip Ivan (the Carpathians).