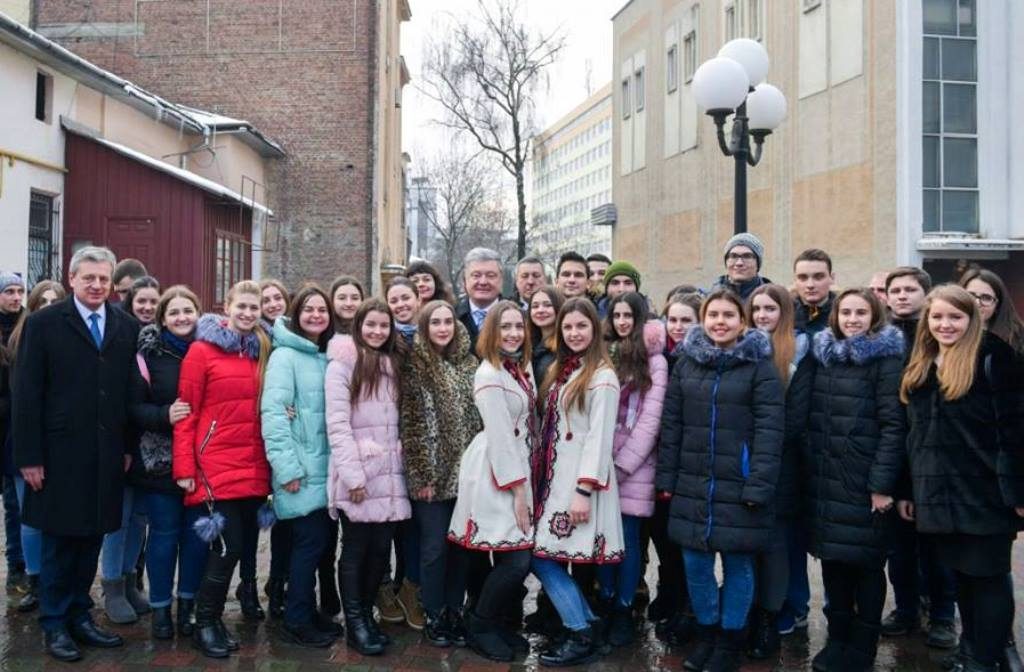 Today the President of Ukraine Petro Poroshenko visited Vasyl Stefanyk Precarpathian National University. There he met the students and the stuff of the higher educational establishments of Ivano-Frankivsk region.
The visit of the Head of the state started with commemorating one of the youngest Heroes of the Divine Heaven, the Hero of Ukraine, the student of Vasyl Stefanyk Precarpathian National University Roman Huryk. At the beginning of his speech the President reminded that in 2013, after the refusal of the authorities to follow the European course, students were the first to come out to Maidan.
"Five years ago the students became the leading force of the Dignity Revolution. Why did they come out to Maidan? To wake up the Ukrainian society. Roman Huryk became the symbol of Maidan's courage. All the Ukrainians and the whole world remember Roman and his comrades, all the Heroes who sacrificed their lives both at Maidan and fighting with Russians for freedom and independence of our state" – remarked the President.
He also emphasized that the young generation was to determine the way of the development of the nation. The milestones of youth are of extreme importance.  
Petro Poroshenko highlighted that the knowledge of the English language is crucial for students nowadays and announced launching the President's Fund to give the possibility to Ukrainian students to pursue Master's studies abroad on the condition on returning to Ukraine afterwards and implementing their knowledge here.