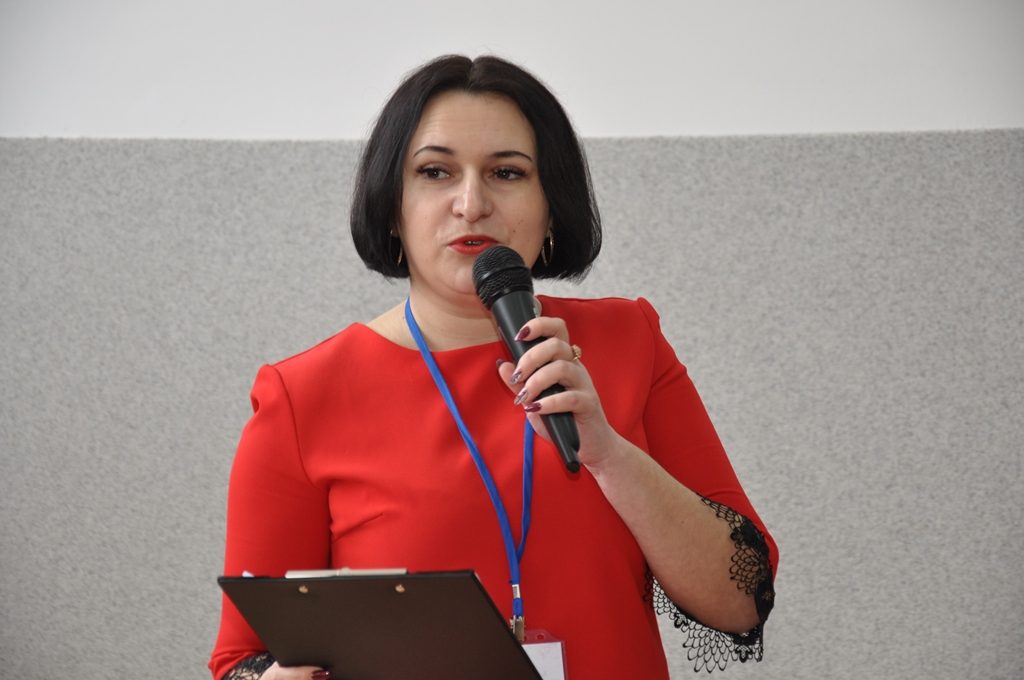 On February 27, 2019, the international Business Forum "MBA: Challenges and Needs of Business" was held in the university. The organizer of the event is the School of Business and Management,   which has been functioning in our university. According to the words of the organizers, the aim of the Business Forum is setting up a powerful platform for the cooperation of enterprising sector and business education of Ukraine and the USA with the aim of further promotion of international certified MBA program in Ivano-Frankivsk.
Among Business Forum participants were managers of different enterprises and organizations of our region, entrepreneurs, university teachers and students.
"We are setting up one more useful platform in our university. It will unite students, partners from business surrounding and business schools, practicing managers in their search for new ideas and possibilities for starting a new business in our town. The participants of MBA program will have an opportunity to get business education which is certified in EU and the USA", told Igor Tsependa, Rector of the university.
The moderator of the event, Chair of the Department of Management and Business Administration, Valentyna Iakubiv, stressed on the fact that MBA is the most famous and popular program in the sphere of business administration. MBA program is worked out for those who have already reached the practical level which enables them to promote business to a higher stage of development; who are interested in competent forming of contemporary and future business processes; who are able to adequately perceive innovational and effective systems of project administration; who aim at reaching high results.
"Business education of Ukraine is on primary level of its establishment. The USA has great experience in the sphere of the development of business education and practical business education for managers. On the basis of our university we want to set up a new platform and start a certified business education for practicing managers", told Professor Valentyna Iakubiv.
The headliner of the international Business Forum was Bart Tkachyk – Doctor of economics from California university (the USA), who is a cofounder of several MBA schools in Europe. "I'm pleased with the fact that MBA program will start in Ivano-Frankivsk. Within this program I have the course dealing with leadership processes and risk managing. I think that positive leadership is very important nowadays. In our modern society everything changes very quickly, and it is up to leaders to take these changes under control", told Bart Tkachyk.