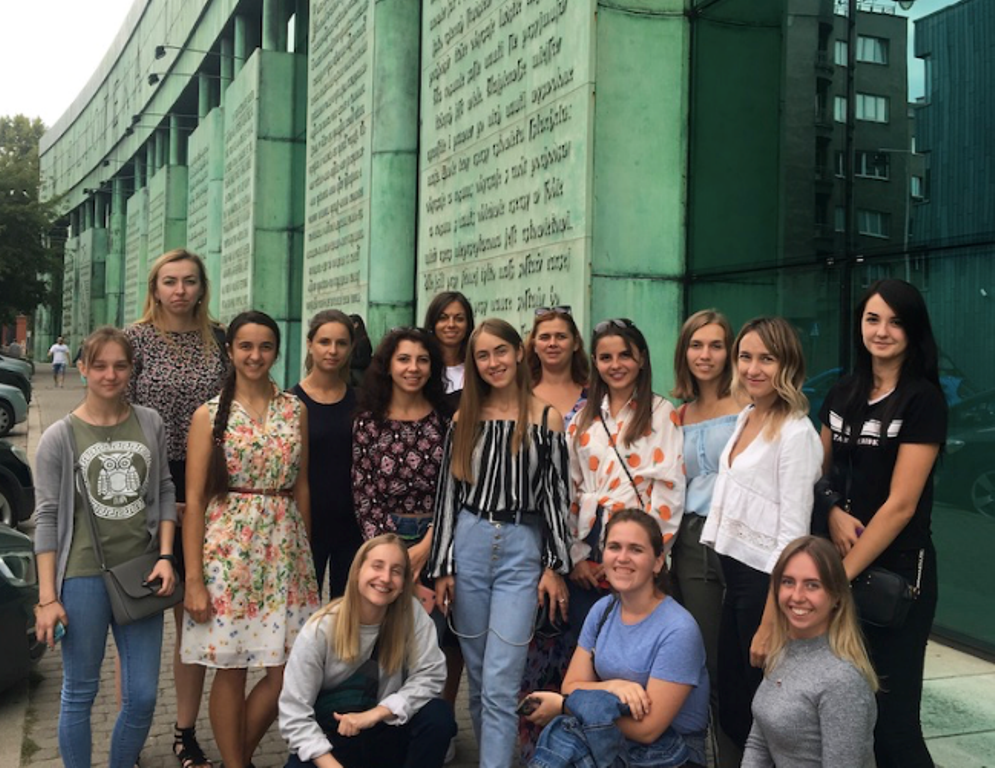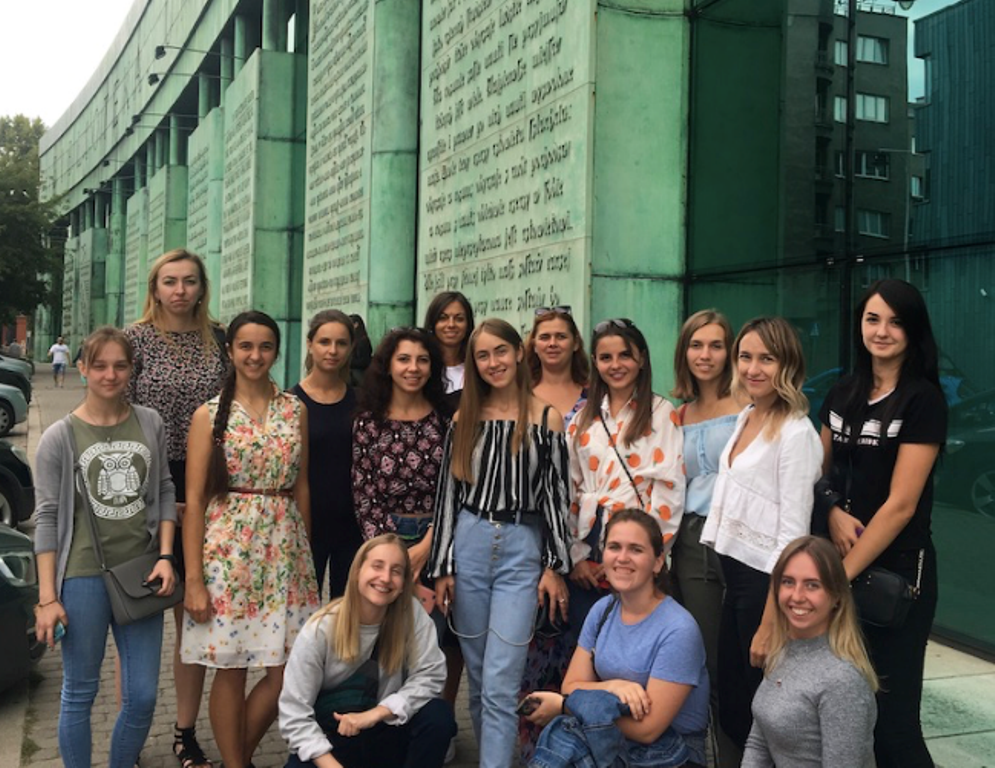 Students majoring in Polish studies as well as professors of the Chair of Slavic Languages at our university paid a visit to Poland's capital within the framework of the educational project "Warsaw is the city of freedom".
While on the trip the participants of the project went to the historical part of the city in particular, visited the most outstanding monuments and followed in the steps of distinguished Polish artists.
In addition, our students and teachers visited the Royal Castle, Warsaw Rising Museum and Copernicus Science Centre. Besides, the project's participants had a possibility to take part in the multimedia show in the Park of Fountains, dedicated to Warsaw legends.
Visiting Warsaw, our students had a chance to visit the library of Warsaw University and get acquainted with its funds, select materials on the themes of their Bachelor's and Master's works.
It is noteworthy that the project has been organized by the Chair of Slavic Languages together with the Centre of Polish Culture and European Dialogue in the city of Ivano-Frankivsk with the support of the fund "Help to Poles in the East", financed by the Senate of the Polish Republic.