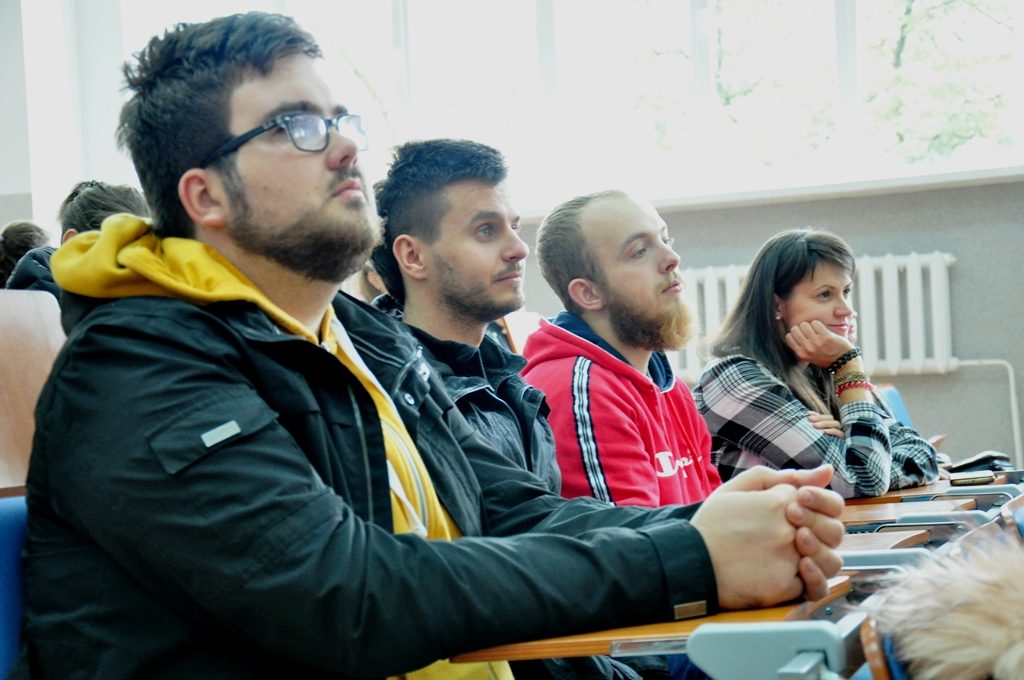 The first Ukrainian-Polish youth camp "Ecocampus  Chornohora" was solemnly opened at Vasyl Stefanyk Precarpathian National University on October 4.
The celebration was attended by the rector of the University, Ihor Tsependa, the Head of the Department of  Biology and Ecology of  the Faculty of  Natural Sciences of the Precarpathian  University Myroslava Mylen'ka, Director of the Department of Education, Science and Youth Policy of  the State Administration Viktor Kimakovych, a representative of the Department of Ecology and Natural Resources of Ivano-Frankivsk Regional State Administration  Petro Kulba,  students of the Precarpathian University, as well as polish students and their mentors from the University of  Warsaw and the  University of Science and Technology in Krakow.
The project, which has the official name – "Science and Education Youth Camp Ecocampus Chornohora" – will increase young people's awareness of the nature, ecology and history of the Carpathians. Youth from Ukraine and Poland will not only be able to communicate, but also to unite around environmental ideas in order to preserve the natural potential and cultural authenticity of the Carpathian region.
Ukrainian-Polish youth camp "Ecocampus Chornohora" will be opened from October 4 to October 8. Students will be able to deepen their knowledge of natural features, biological and landscape diversity, problems and prospects of the development of the Carpathian region, as well as become acquainted with the ethnic features of the region, the unique culture and history of  the Carpathian  Mountains.  They will master the rules of  behavior  the mountains and eco-friendly tourism.
All information about the Ecocampus is available on the project page http://observatorium.pnu.edu.ua/category/ekokampus