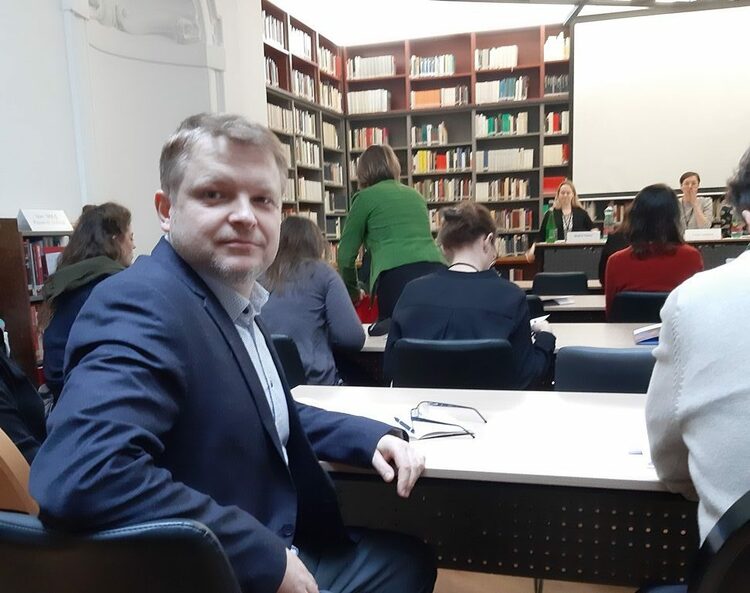 From October till December 2019 Head of English Philology Department, Professor Yakiv Bystrov was the holder of a Paul Celan Fellowship awarded by the Institute for Human Sciences (Institut für die Wissenschaften vom Menschen) in Vienna, Austria. The Paul Celan Fellowship Program supports translations of canonical texts and contemporary key works in the humanities, social sciences and cultural studies from Eastern to Western, Western to Eastern, or between two Eastern European languages. Yakiv Bystrov's project from English to Ukrainian addressed the translation of the Canadian writer and literary critic Janice Kulyk Keefer's Honey and Ashes: A Story of Family in which Kulyk Keefer reconciled her memories with crucial events in the history of Ukraine against the backdrop of the formation of Ukrainian statehood after the dissolution of the Austro-Hungarian Empire.
The translation of Kulyk Keefer's Honey and Ashes will provoke the Ukrainian reader's critical thinking around burning ethnical issues of identity, survivability, religion, the history of emigration, and historical memory that have increasingly found renewed relevance in the human sciences of the 21 st century. Burgtheatercreenings of the "Humans and Technology Film Series" organized by Junior Visiting Fellows, the most important being panel discussion '1989 in a Day: Recollections and Reflections', public lectures 'In Favor of Ambiguity.
The Essay as a Political Genre', 'Antisemitism Resisted and Denied. Cases from 20th Century Russia, Ukraine, and Poland', 'European Nation vs. Europe of Nations' within a series of public debates in Burgtheater, International Conference 'Between Kyiv and Vienna: Histories of People, Ideas, and Objects in Circulation and Motion'.