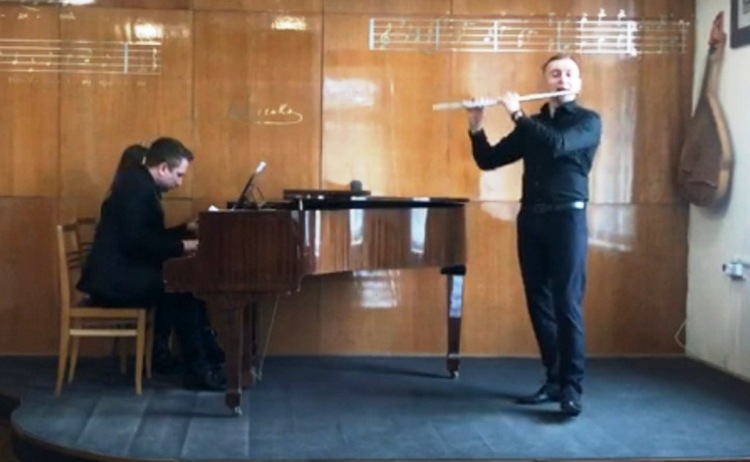 Vasyl Kush, a first-year student of a master degree programme at the Department of Performing Arts, Institute of Arts, won another victory in a creative contest.
This time, Vasyl Kush became a prizewinner in the contest RACCONTO DI PRIMAVERA 2021.  After 18 days of auditions, our master's-degree student became the winner in the nomination "INSTRUMENTAL GENRE" among university students, and was awarded a first-class diploma.
Vasyl Kush studies in the class of Taras Kolomiiets, senior lecturer at the Performing Arts Department of the Institute of Art, concertmaster – Natalia Lesiv.
It should be mentioned that RACCONTO DI PRIMAVERA 2021 is a multi-genre festival, in which performers of different age groups take part. The arts forum was held online on April 6-9 in the city of Ravenna (Italy) supported by the Ministry of Culture of Italy and the Festival Portal «Gold Europe Festivals CZ». Over 1600 participants from different countries of Europe took part in the contest.