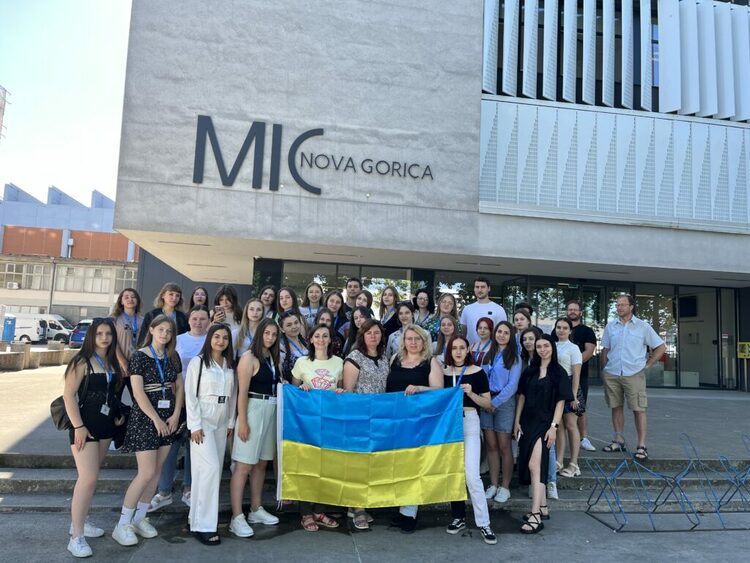 Studies have begun at the first Summer School "Deep Tech training with impact on entrepreneurship and innovation" at the University of Nova Gorica. Thirty students of the Vasyl Stefanyk Precarpathian National University from Institute of Graduate Studies and Pre-university Education, Faculty of Physics and Technology, Faculty of History, the Faculty of History, Politology and International Relations as well as teachers of Faculty of Physics and Technology and Department of Management have arrived in Slovenia.
 The Summer School is organized in the framework of the consortium REGINNA 4.0, which unites partners from the spheres of science, business, and state bodies for the preparation of young talents in the fields of nanotechnology and Industry 4.0. The aim of the event is to promote innovative development, business, and the transfer of ideas from laboratories to the market.
From July 3rd to July14th participants will have the opportunity to deepen their knowledge in such areas as nanotechnology, new materials, intersection with quantum technology, the application of deep learning and nanotechnologies, introduction to Industry 4.0, AI in quality control and product development, economic production and cybersecurity, data analytics and AI in 4.0 tourism, basics of entrepreneurship, innovation and product development, Lean startup methodology, intellectual property and commercialization.