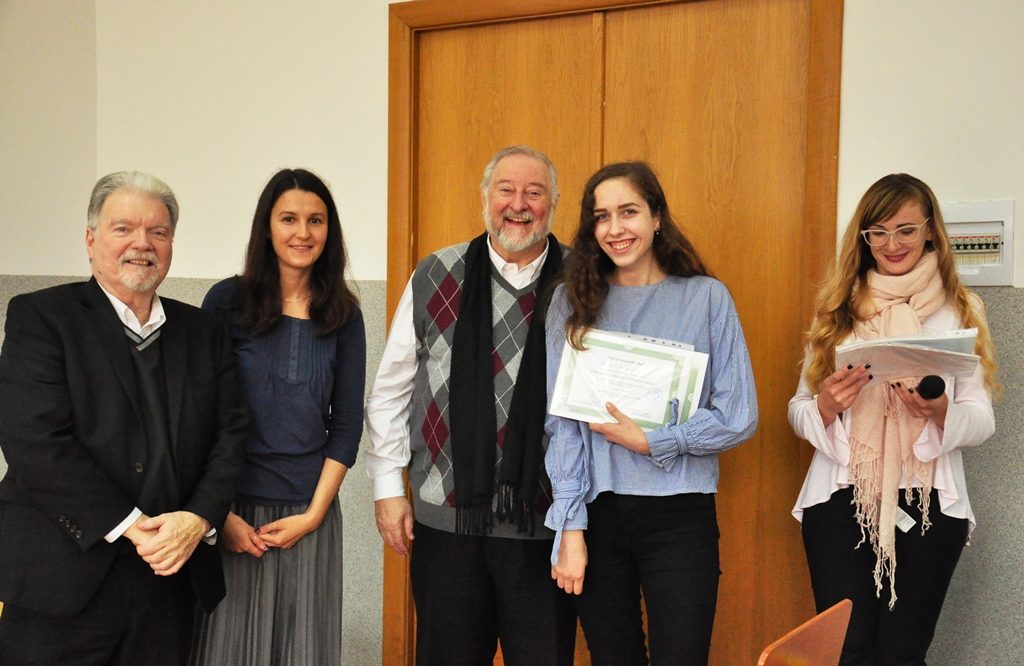 Recently, students of Ivano-Frankivsk college of our University have received Certificates of trainers of the international programme «Character International Inc.» on molding a child's character. They were awarded the document in question at the closing ceremony by their American trainers from the International Institute of Character (Dallas, Texas, USA), Doctor of Psychology John Cook and Master of Psychology David Glisson.
"Participation in the International Programme is of great benefit for your professional activity in terms of learning, acquiring knowledge and experience in the capacity of primary school teachers or kindergarten teachers", said Head of Ivano-Frankivsk College Yuri Moskalenko during the opening ceremony.
"We have completed an interesting educational programme on molding a child's character. Now you are professionals and you will be able to teach others what you have been taught by us", said Doctor John Cook during the awarding ceremony.
The trainer of the international programme, teacher of Ivano-Frankivsk College Hanna Maksymchuk said that during the realization of the international programme on Psychology, more than three hundred college students had taken part in the trainings.
It should be mentioned that Ivano-Frankivsk College of Precarpathian National University has been successfully carrying out the joint International Programme in the sphere of education together with Character International Inc. (Dallas, Texas, USA). The Programme consists of three stages. Both teachers and students can be its attendees. Each of the stages is devoted to a separate training: "Molding Children's Character", "Conflicts. Strategies, ways of settling the conflict" and "Leadership". After attending the trainings, the participants are awarded certificates. The students and teachers who pass all the three stages, are awarded an additional certificate of a trainer. It allows them to conduct thematic trainings independently.