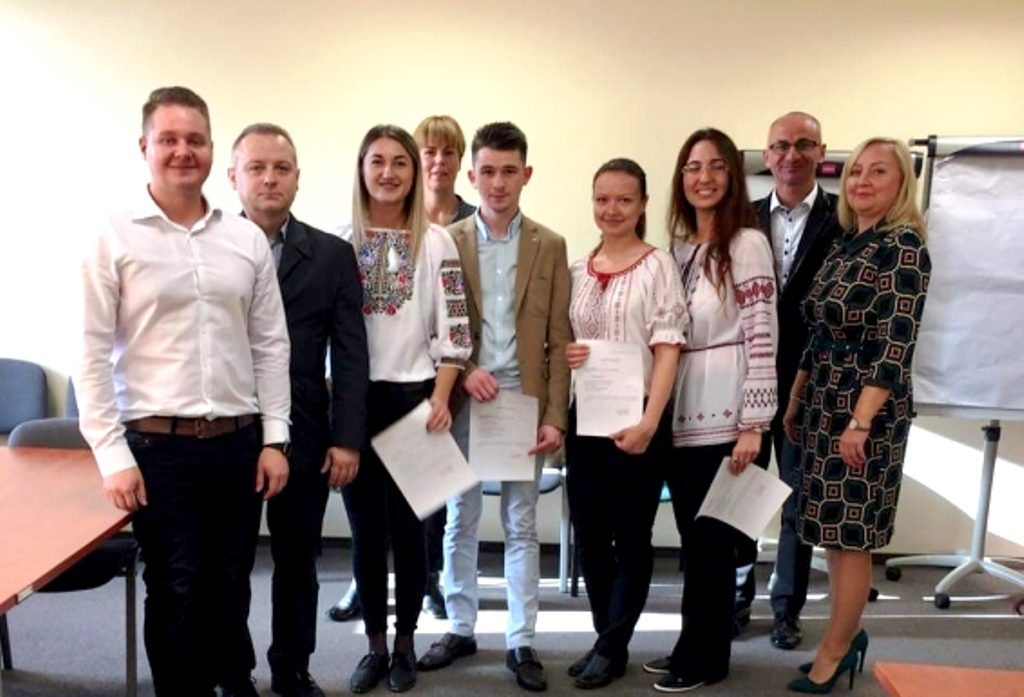 The students of the Department of Tourism, majoring in management, Yuliia Knyhynytska, Nadiia Ostafiychuk, Nataliia Syvan, Nazar Zhmuryk defended their master degrees in Poland and were granted Master`s degrees AJP.
 During 2016-2017 and 2017-2018 our students carried out a special curricula which provided graduating from the University with double diplomas. The abovementioned project gives an opportunity of free of charge studying at Polish higher educational establishments that are partners of the Precarpathian University.
Studying in Poland the students underwent pre-diploma practical training, gained experience in managing and gathered the necessary material for their scientific researches.
The Agreement on the implementation of the double diploma project was signed by the Department of Tourism in 2014. Since that time eleven students of the Department of Tourism have defended their master`s degrees in Ukraine and in Poland and have got double diplomas.
The Precarpathian National University cooperating with the prestigious universities of Poland successfully carries out the double diploma project for students seeking for a master`s degree in twelve specialities. In the boundaries of this project our students have an opportunity of parallel free of charge studies at Polish higher educational establishments and of getting a master`s degree in the following specialities: "International Relations", "Political Science", "Archeology", "Physical Training", "Primary Education", "Business", "Philosophy", "Physics", "Court Administration", "Applied Mathematics", "Information Science in Management", "Geography".