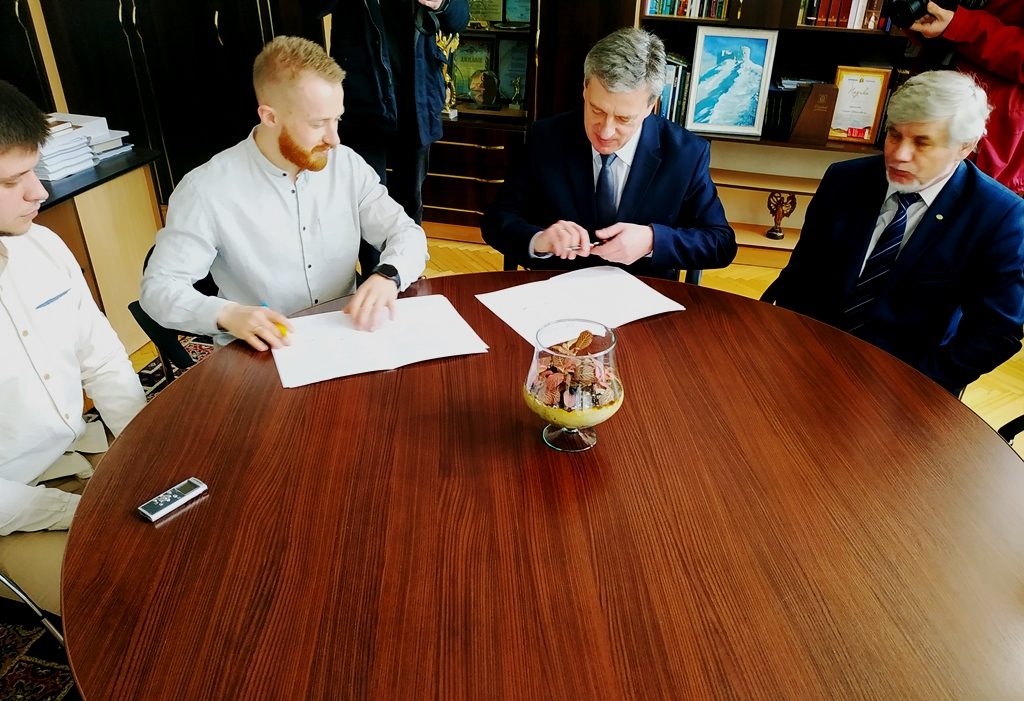 On April 11, the president of university, professor Ihor Tsependa signed a cooperation agreement with Taras Boychuk, CEO of "KOFILABGRUP". The ceremony was attended by professor of the chemistry department Serhiy Kurta, head of the university laboratory Viktoriia Ribun, student Maria Penhryn, co-owner of "KOFILABGRUP" Taras Voytkiv.
As per agreement, modern joint scientific research in coffee beans roasting will be conducted at the chemistry department laboratories of our university.
According to the university president Ihor Tsependa, coffee extraction techniques have been studied for several years by professor Serhiy Kurta in one of the laboratories of the chemistry department.
The cooperation agreement between the Precarpathian university and "KOFILABGRUP" on the development of scientific and innovation capacity allows implementing dual education for our students, according to which students can combine studying at university with training at the facilities in order to obtain a certain qualification.