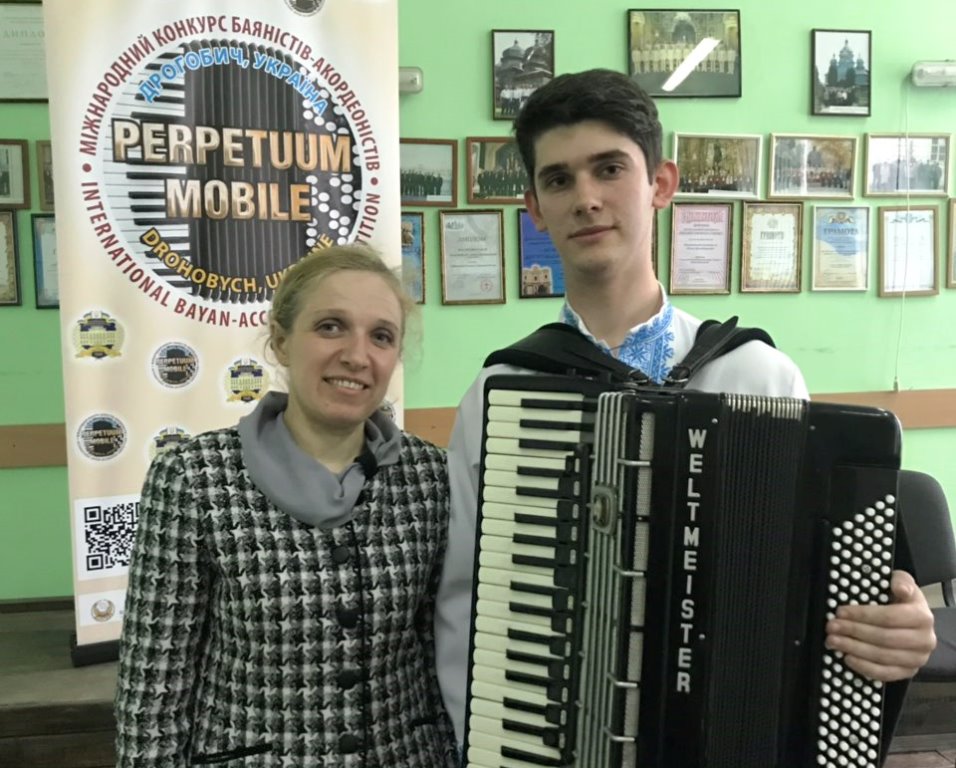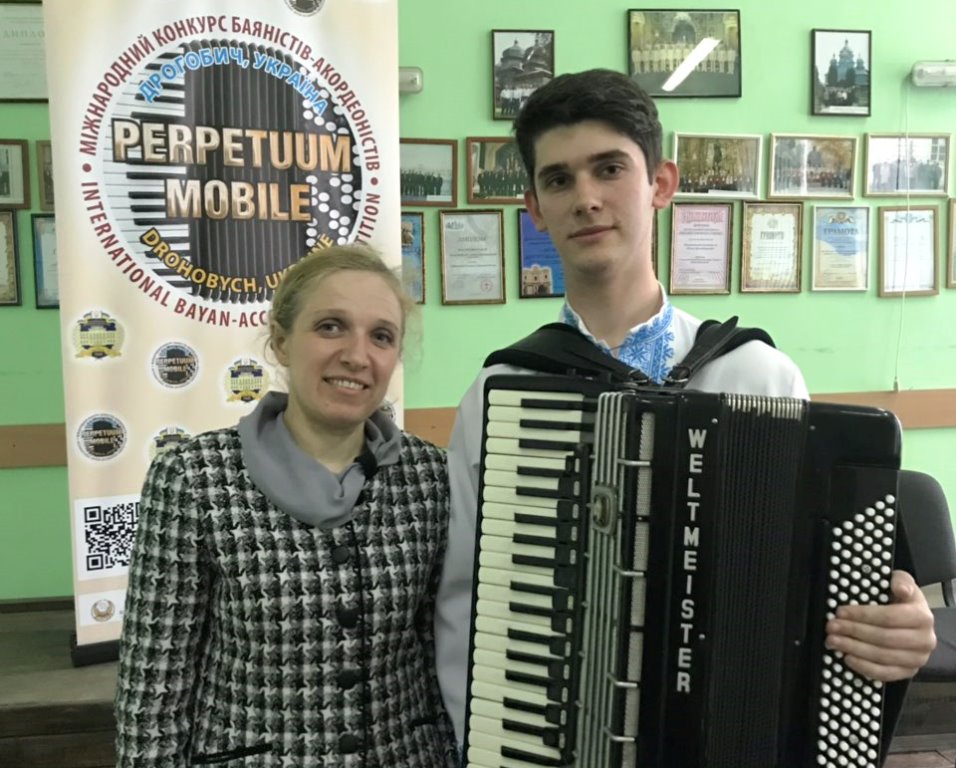 These days there has been the XIIth International Bayan-Accordion Competition «PERPETUUM MOBILE», dedicated to the 50th anniversary of the birthday of Doctor in Study of Art Andrii Stashevskyi. The event took place in Drohobych Ivan Franko State Pedagogical University.
The contest had 6 categories. This year participants entered from different educational institutions of Ukraine, Latvia, Lithuania, Belarus, Serbia, Moldova, Great Britain, China.
At the competition Precarpathian National University was presented by Ivan Zbihli, a fourth-year-student of the day department at the Department of Ukrainian Music Studies and Instrumental Folk Art of the Educational-Scientific Institute of Art. He performed in the IV th category (folk, estrada and jazz music). Other competitors in this category were from Belarus, Great Britain, as well as from Cherkasy, Kharkiv, Lviv, Rivne, Tokmach, etc.
Within the framework of the contest program our student performed six works and variations on the theme of the Romanian folk song. The supervisor – Candidate in Study of Art, Docent Liliia Pasichniak.
Ivan Zbihli became the laureate of the IInd prize. It is well worth mentioning the jury's underlining our student's high performing mastery.