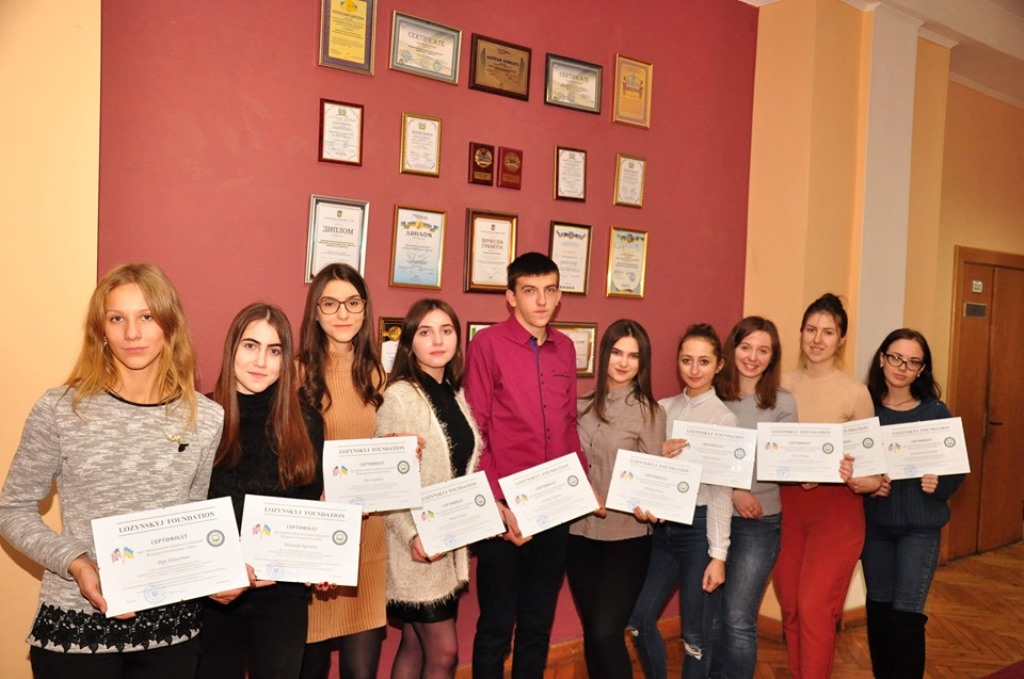 On December 2, during the meeting of the Scholarship Committee, the top ten students of the Precarpathian University were solemnly presented with certificates for a scholarship of $500 from the Lozynsky Foundation (USA).
Ihor Tsependa, rector of the University, said during the awarding of students that this is one of the scholarship programs of the University. There is an agreement between the Precarpathian University and the Foundation to provide charitable financial assistance to students from low-income families studying at the University.
"We are proud of the trust of our partners, who have selected us among the few universities in Ukraine. Each of the applicants for the scholarship took part in a strong competition. It should be emphasized that the Precarpathian National University also actively cooperates with national and European funds. In particular, our best students are supported by the well-known in Ukraine Charitable Trust and the Foundation of the Institute for Eastern European Studies (Republic of Poland),"- said University Rector Ihor Tsependa.
The main requirements for the participants of the competition were: high level of academic achievements, active participation in the public life of the university and the need for social support. According to the results of the competitive selection, the winners of the Lozynsky Foundation scholarship have become such students as Vera Shliakhtych (Faculty of Physics and Technology); Anna Motyka (Faculty of Philology); Mariia Demkiv (Faculty of History, Political Science and International Relations); Anastasiia Klonova (Educational and Scientific Institute of Arts); Yuliia Khomyn (Educational and Scientific Institute of Arts); Ruslan Lukach (Faculty of Physics and Technology);Victoriia Arseniuk (Faculty of Natural Sciences); Tatiana Rizak (Faculty of Education); Marta Rymyk (Educational and Scientific Institute of Arts) and Yana Strybko (Educational and Scientific Institute of Law).