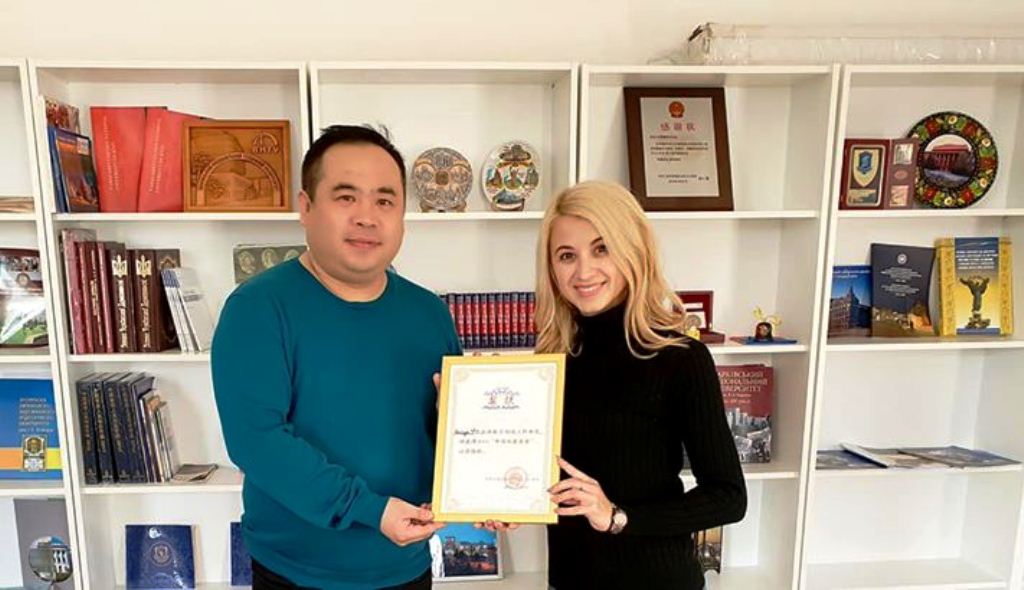 Iryna Illiichuk, a lecturer in the Chinese language at the Precarpathian University, an associate professor of the Department of General and Germanic Linguistics at the Faculty of Philology, is among the ten best Chinese teachers in Ukraine. She has received the China Ambassador Scholarship.
The candidates were considered according to the selection criteria which included, in particular, a deep interest in China and the culture of this large country, a significant contribution to the teaching of Chinese and a considerable achievement in this field, also good results in various Chinese language contests and competitions.
The Precarpathian University expresses gratitude to our Chinese partners for appreciating the work of the Precarpathian University lecturer and sincerely congratulates Ms. Iryna Illiichuk on such an honorable award. We wish her further professional success, the implementation of new projects for the development of partnerships between the Precarpathian University and the universities of the Middle Kingdom.