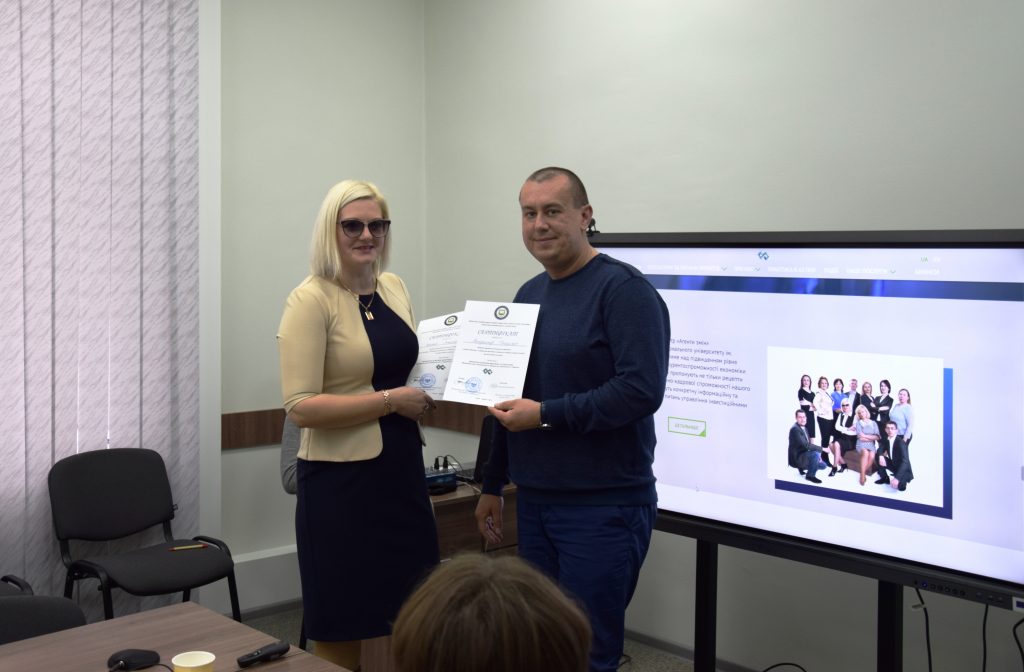 The  Agents of Changes hosted the final training in a series of trainings on managing different types of projects. 
During the whole period the participants got acquainted with the peculiarities of preparation of soft / social projects (coaches Myroslava Kulesha-Liubinets and Tetiana Mygovych), solid / investment projects (coaches Roman Shchur, Ivan Fufalko), individual mobility projects / partnerships (coach – Natalia Lokatyr) research projects (Zoriana Krykhovetska, Oksana Kondur, Liubomyr Nykyrui).
The final training was dedicated to the features of international and cross-border projects. It was conducted by Tetiana Solodzhuk and Mykhailo Statkevych.
Particular attention was paid to grant funding, their search, and project budgeting.
The event ended with the presentation of the certificates to the participants of the training program, tasks in search of new project ideas and an invitation to join the team of the Agents of Change of Vasyl Stefanyk Natuional Precarpathian University for the development not only of its divisions due to expansion of project activity, but also of our region.