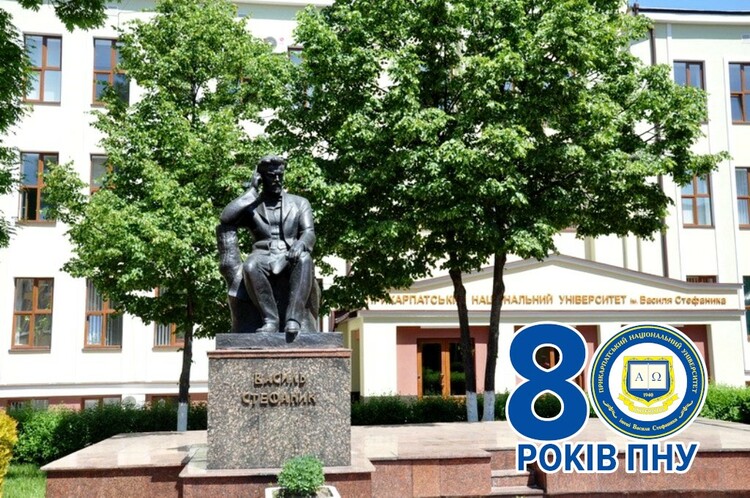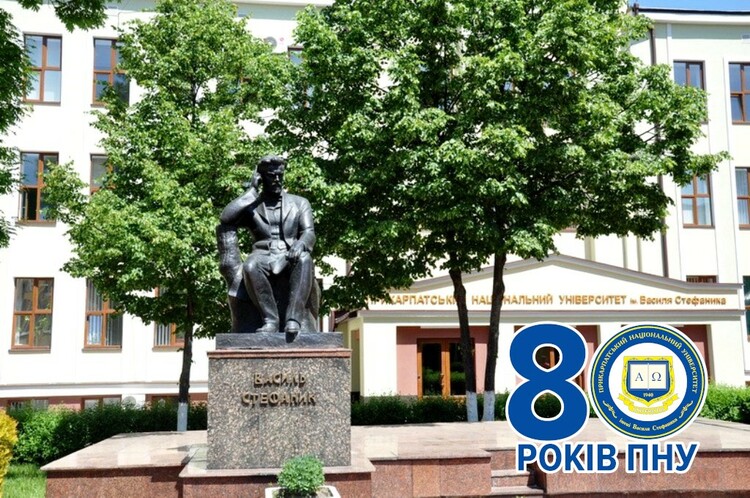 Dear teachers, students, post-graduate students, doctoral students, employees, veterans and graduates of Vasyl Stefanyk Precarpathian National University!
Congratulations on University Day, a holiday that annually unites us with respect for the glorious past of our legendary Alma Mater and a common cause aimed at building the university and our native Ukraine.
Today, May 14, on the birthday of the famous Ukrainian writer, public figure and politician Vasyl Stefanyk, whose name the university bears, we celebrate the 80th anniversary of the founding of our institution of higher education.
Vasyl Stefanyk Precarpathian National University has always been and is now the environment where the work and efforts of many generations of teachers and scientists, students and graduates have formed the preconditions and established Ukraine as a European state.
During these 80 years, our university has become a powerful research and educational center. For many decades, we have formed not only the socio-economic development of our region, and Ivano-Frankivsk, but most importantly – nurtured spirituality and multiplied it. This is the main mission of classical universities, in the top ten of which in Ukraine is Vasyl Stefanyk Precarpathian National University. Since independence, our team has unequivocally chosen a European development strategy, establishing and deepening ties with higher education institutions in the European Union, the United States, China, Turkey and other countries. This is what ensures the use of European experience to train competitive professionals.
The pride of Vasyl Stefanyk Precarpathian National University has always been and is students who prove that it does not matter in which city you study, but what matters is in which university you acquire knowledge. Our students have repeatedly shown that they are the best in the country in robotics, biochemistry, knowledge of the native language, history and many other areas, reached high sporting heights at the national and world levels. And all this is due to the fact that we have highly professional teachers who give knowledge to their students all the time.
At all times, the best scientific forces were concentrated at the university, which revealed to young people the secrets of fundamental knowledge, generated innovative ideas. Sincere gratitude to the teaching staff of the university, our veterans for your inspired work, selfless service to the chosen cause of education and upbringing of the young generation of Ukrainians.
Vasyl Stefanyk Precarpathian National University is proud of its graduates who have become outstanding teachers, talented scientists, famous politicians, diplomats, cultural and public figures, highly titled athletes who have glorified and glorify their native Alma Mater all over Ukraine and the world with their work, scientific and sports achievements.
Students and teachers of Vasyl Stefanyk Precarpathian National University have always defended the spiritual and state-building aspirations of the Ukrainian people. And today, often at the cost of his own life, showing courage, bravery and sacrifice.
Representatives of the academic community of the university continue to take an active part in the most important socio-political processes of our country, community and volunteer work.
We are deeply convinced that thanks to the harmonious and inseparable combination of education and science, our university will continue to occupy a worthy place not only in Ukraine but also in the world community.
On the occasion of the anniversary we wish everyone family happiness, well-being, inspired scientific and creative search, success in all good deeds and undertakings, love for the chosen profession, fruitful work for the development of Vasyl Stefanyk Precarpathian National University and native Ukraine!
Vivat Academia! Vivant professores!