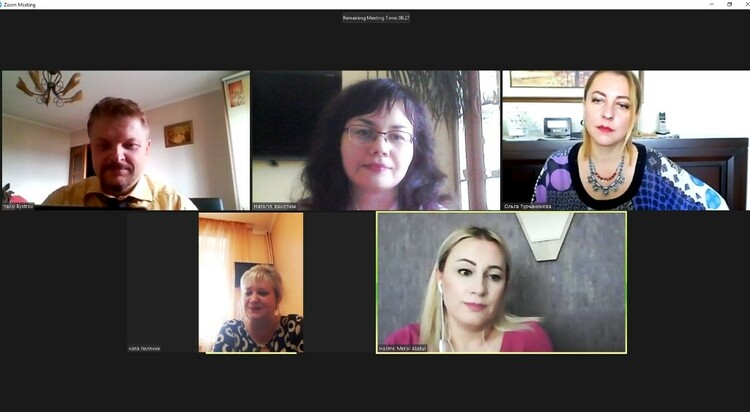 Soon the students of the Faculty of Foreign Languages will have a teaching practice at Beysukent College (Ankara, Turkey). It was discussed during the online meeting of the Head of the English Philology Department, Professor Yakiv Bystrov, the Deputy Deans, Associate Professors, Nataliia Pyliachyk and Nataliia Ivanotchak, the representatives of Beysukent College, the Head of the English Department, Halime Meral Atakul and the coordinator of the international cooperation, the English Instructor, Olga Turchaninova- Alsan.
This opportunity is possible due to the agreement between Vasyl Stefanyk Precarpathian National University and Beysukent College signed in 2019.
The fourth – year students ( Specialty " Philology. English language and literature") will conduct online classes and hold workshops for the pupils of Beysukent College.
This teaching practice will broaden the students' knowledge of English and promote the development of intercultural competence.