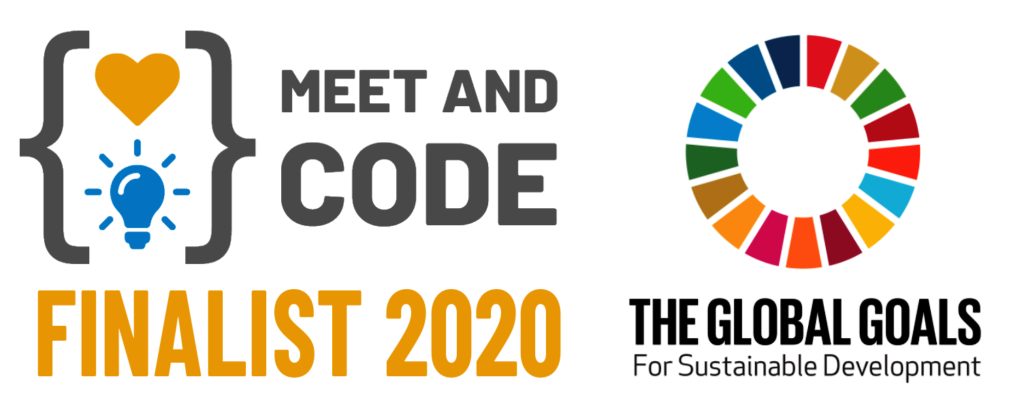 Online quest "Let's code, travelling!" has made it to the final of the international initiative Meet and Code 2020 in the category Code for Europe!
The authors of the quest are Olesya Vlasiy and Olga Dudka, associate professors of the Department of Mathematics and Informatics and Teaching Methods of the Faculty of Mathematics and Informatics, and Olga Lishchynska, a master student majoring in "Secondary Education (Informatics)". It is the results of Olga Lishchynska's master thesis research "Digital tools of educational geocaching" that formed the basis for the development of the quest. Research adviser – Olesya Vlasiy. The partners of our project are Code Club Ivano-Frankivsk and Ivano-Frankivsk IT cluster.
The Code for Europe nomination also comprised events promoting the latest technologies, which were held by teams from Italy, France and Belgium.
The final is scheduled for March. The prizewinner events will be determined in 5 nominations, including the Code for Europe nomination. The organizations that will take the first prize in the categories and the general voting at the pan-European competition will receive a monetary reward.
It should be mentioned that as part of the initiative, in partnership with Code Club Ivano-Frankivsk and Ivano-Frankivsk IT Cluster, our teachers and students held a number of events for students of secondary schools not only in Ivano-Frankivsk, but also in other cities of Ukraine. The project brought together IT professionals, public figures, scientists, teachers, students and children.
"Participation in the European initiative was a good experience for us and our students and we are grateful to our partners Code Club in Ivano-Frankivsk region and PO "Ivano-Frankivsk IT Cluster" for their support," said the initiator and coordinator of the events Olesya Vlasiy.
For reference: The Meet and Code initiative is implemented by SAP, Haus des Stiftens gGmbH and member organizations of the TechSoup Europe network. Meet and Code supports coding and digital technologies in the following countries: Austria, Belgium, Bosnia and Herzegovina, Bulgaria, Croatia, the Czech Republic, Cyprus, Denmark, Estonia, France, Finland, Germany, Greece, Hungary, Ireland, Italy, Kazakhstan, Latvia, Lithuania, Luxembourg, Malta, the Netherlands, Norway, Poland, Portugal, Romania, Russia, Serbia, Slovakia, Slovenia, Spain, Sweden, Switzerland, the United Kingdom and Ukraine.