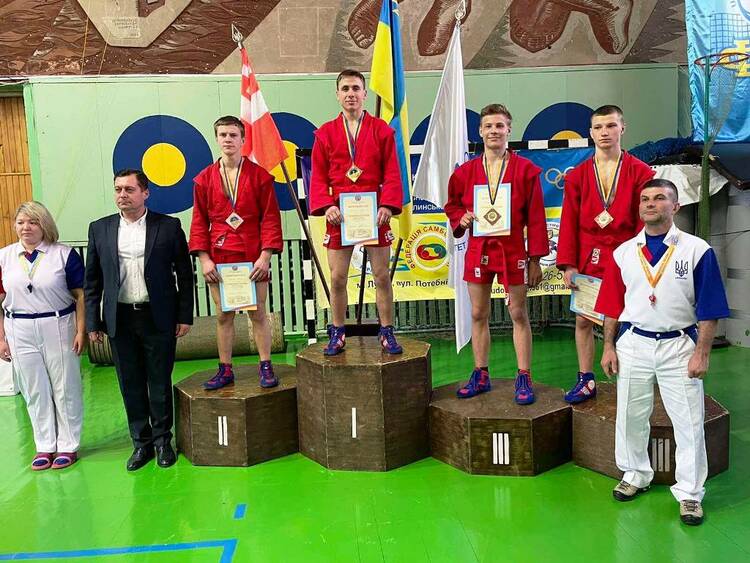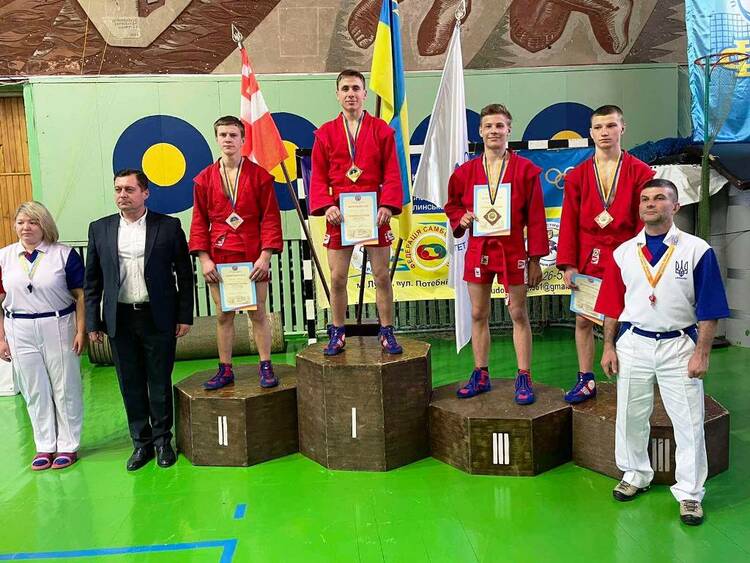 The Ukrainian Sambo Wrestling Championship among men and women took place on March 5-6, 2021 in Lutsk. 350 athletes from 20 regions of Ukraine took part in the competition.
On March 5, at the grand opening of the main competitions of the country, the President of the Sambo Federation of Ukraine Vadym Rohach presented Andriy Laishchuk, a 4th year student of the Physical Education and Sports Department of the Faculty of Physical Education and Sports of Vasyl Stefanyk Precarpathian National University with a certificate of the highest sports title -master of sports of Ukraine of the international class.
And the next day, March 6, being at the status of " the international sportsman" Andriy Laishchuk confirmed his level of skills and won a gold medal (the weight category up to 58 kg) in the national championship.
According to the results of the Ukrainian Championship, our student-athlete Andriy Laishchuk has joined the national joint team and is starting preparations for the World Championship, which will be held in May this year in Cyprus.
The student-athlete was prepared to participate in the championship of Ukraine by his coaches – Yevhen Bodnaruk, the honored coach of Ukraine, the senior coach of the national team of Ukraine in sambo; Andriy Mykytyn, the senior coach of the youth national team of Ukraine in sambo; Serhiy Kuryliuk, the trainer-psychologist, associate professor of the Department of Theory and Methods of Physical Culture and Sports, Faculty of Physical Education and Sports, Precarpathian National University.