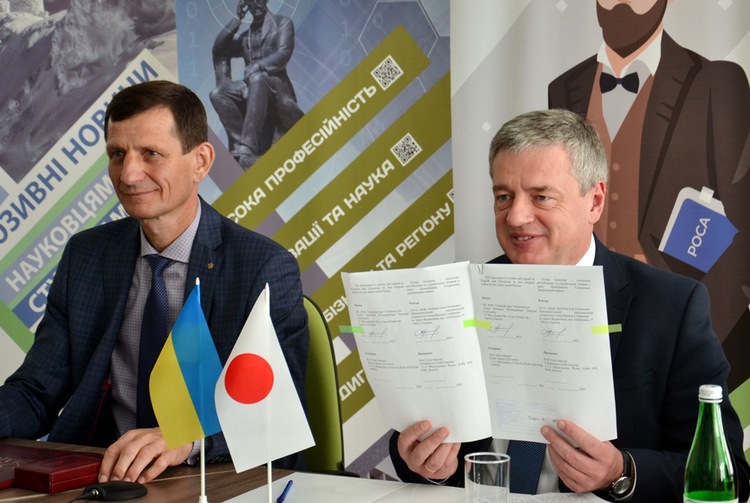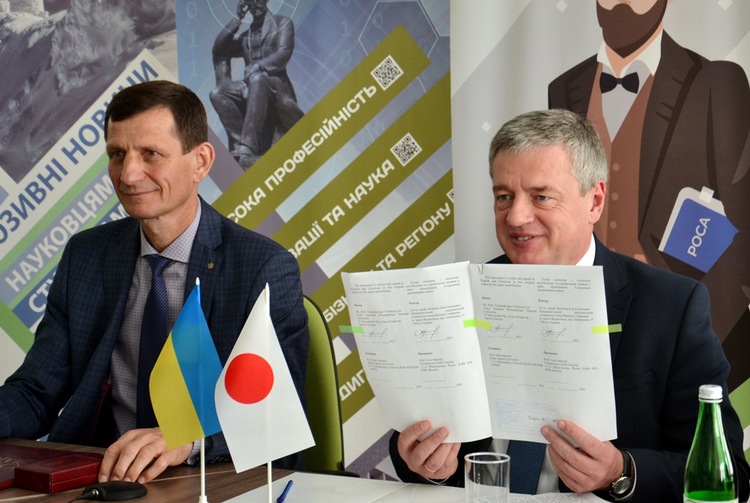 On October 29, a memorandum of understanding was signed between Vasyl Stefanyk Precarpathian National University and Kobe Gakuin University (Japan).  This Memorandum indicates that universities wish to establish and develop a joint partnership
The memorandum was signed by the rector of Vasyl Stefanyk Precarpathian National University, Professor Ihor Tsependa and Rector of Kobe Gakuin University, Professor Sato Masami.
The signing ceremony was held online. In his welcoming speech during the signing ceremony, Professor Sato Masami noted that the cooperation between Kobe Gakuin University and Ukraine has a history. In particular, on October 25-26, 2018, the university in partnership with the Embassy of Ukraine in Japan organized a photo exhibition dedicated to the themes of the Holodomor and the Revolution of Dignity. Therefore, the Japanese side considers the cooperation with one of the oldest higher educational institutions of Prykarpattia to be an honor.
Professor Sato Masami said: "At the suggestion of the Kobe city administration, our university plans to invite Ukrainian students to Kobe. Our university also plans to invite one of the Ukrainian professors to give lectures on Ukrainian language and culture. As rector, I am looking forward to the cooperation between our universities, as well as the cooperation with the Ivano-Frankivsk region " . Kobe Ghaquin University was founded in 1966 by Dr. Shigeki Mori, it initially offered a single course of study with 100 students, in the Faculty of Nutrition. Today, it is the largest private higher education institution in Kobe and the second largest in Hyogo Prefecture. There are 9 faculties where study 10 000 students. For many years, Kobe Gakuin University, represented by Professor Yoshihiko Okabe, has been a leading university which studies Japanese-Ukrainian relations.
Ihor Tsependa noted: "The international activity of Vasyl Stefanyk Precarpathian National University is extended not only to the countries of Europe, the USA, but also to Southeast Asia. I am convinced that our international contacts will also be interesting for your university, and our scientists and students will find a lot in common. "
Ambassador Extraordinary and Plenipotentiary of Ukraine to Japan Sergiy Korsunsky, Ukrainian scientist and diplomat, Honored Economist of Ukraine, Doctor of Physics and Mathematics and Head of the Ivano-Frankivsk Regional Council Oleksandr Sych also took part in the signing ceremony of the Memorandum of Understanding.
As a result of the signed Memorandum, the universities agree to encourage academic cooperation through research and the promotion of learning progress.
They plan to exchange professors to participate in research, to facilitate the exchange of qualified students for admission to bachelor's and master's programs, as well as graduate students involved in research, to promote the exchange of academic publications and scientific information and other academic activities that contribute to the assigned goals.