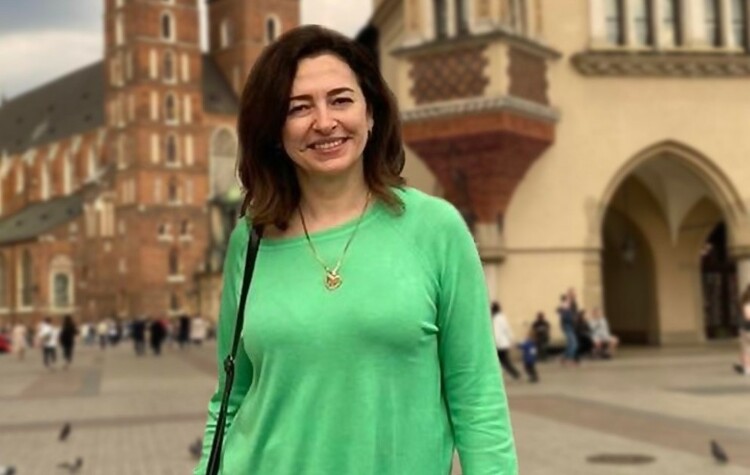 As a part of the Kosciuszko Foundation grant program for scientists – citizens of Ukraine, Doctor of Pedagogical Sciences, Professor Olena Budnyk received an individual grant for the research "Preparation of future teachers to work with students who suffered from the Russian invasion of Ukraine". The project is being implemented in cooperation with Doctor habilitovany, Professor, Head of Doctoral Degree Programme at the Faculty of Philosophy, Head of the Department of School Pedagogy and Academic Didactics of the Institute of Pedagogy of the Jagiellonian University Anna Saidak-Burska (Republic of Poland).
As a result of the research, methodical recommendations will be developed for professional psychological and pedagogical support of children who have suffered war trauma. After all, a significant number of Ukrainian children were relocated with their relatives to the Republic of Poland, and most of them are in the process of adapting to Polish schools, continuing their education online with Ukrainian students.
At this stage, presentation materials for teachers are being developed for distance education during the war or post-war period (for relocated students in Ukraine or Poland), including interactive methods, digital educational resources, and tools. The project will take advantage of the teacher training experience of the Polish colleagues from the Institute of Pedagogy of the Jagiellonian University  (https://pedagogika.uj.edu.pl/en) (Republic of Poland) and the Center for Innovative Educational Technologies "PNU EcoSystem" of our University (https://ciot.pnu.edu.ua/uk). As a part of this project, Olena Budnyk has already written several scientific articles in co-authorship with Polish scientists, and a lot of events are also planned.