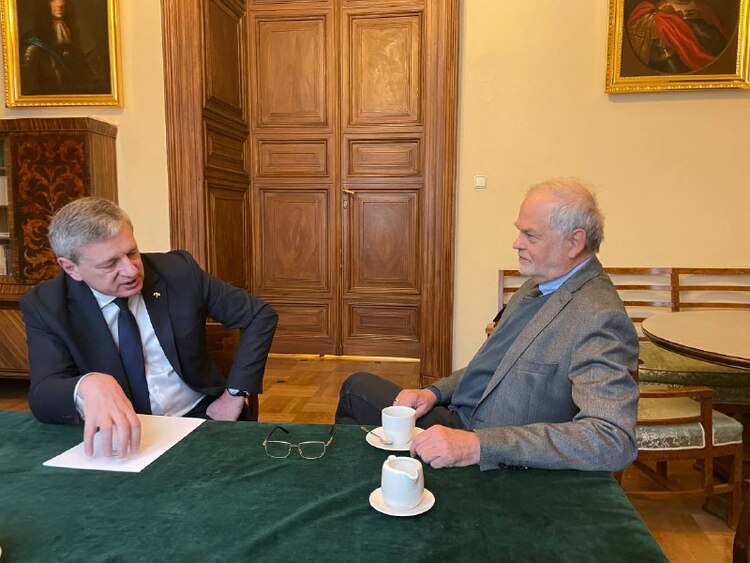 The rector of the Vasyl Stefanyk Precarpathian University met with the CEO of the Polish Academy of Learning, honorary doctor of our university Szczepan Bilinski.
The Polish Academy of Learning is the oldest scientific institution in Poland, which celebrated its 150th anniversary last year.
The parties discussed the issue of coordination of research in the following areas: biochemistry, botany, archeology, metrology, ecology, dialectology, mathematics, physics. Special attention was paid to the potential of the International Scientific Center "Observatory" for joint research in the field of natural sciences.