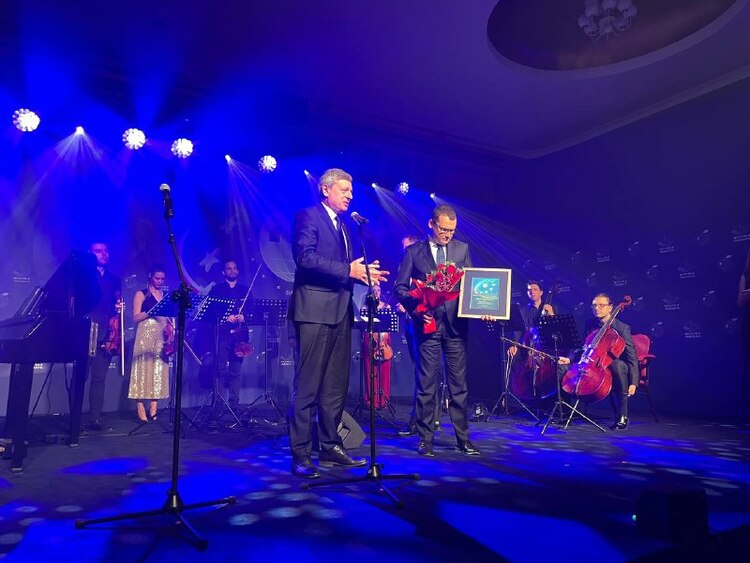 On March 6, the VII European Congress of Local Self-Governments began in the Polish town of Mykolaika, in which Ihor Tsependa, Rector of Vasyl Stefanyk Precarpathian University, took part. As one of the three strategic missions of Precarpathian University is to influence the development of the region, cooperation with the main organizer of the congress, a long-time partner of PNU, the Institute of East European Studies, helps our university implement the innovative component of the state investment project of the International Center for Meetings of Student Youth of Ukraine and Poland. Also, PNU students are the only ones among students of Ukrainian higher education institutions to receive scholarships of $1,000 from the Foundation of the Institute of East European Studies.
The two days of the congress in Mykolaika included more than 100 discussions in which about 1,500 participants took part. The end of the first day of the forum was the traditional award ceremony. Rector of Precarpathian University Ihor Tsependa was honored to present the award "Common Cause" of Poland and Ukraine in the category "Person" to the State Secretary of the Ministry of Internal Affairs and Administration, the Government Commissioner for War Refugees from Ukraine, Mr. Pavlo Shefernaker.
The Chairman of the Program Council of the Economic Forum, the head of the Institute of East European Studies, Zygmunt Berdykhovskyi presented the idea of the award, and Ihor Tsependa, in turn, noted before the presentation: "The assistance of Polish society to Ukrainian families who have found refuge in Poland cannot be considered only from the point of view of providing them with living conditions. This act should be considered as protection against genocide, as preservation of the gene pool of the Ukrainian nation from destruction by the Russians".
In addition, that evening, an award in the "Local Self-Government" category was presented to the Marshal of the Warmian-Masurian Voivodeship, Mr. Gustav Marek Brzezina. In the "Self-Government" nomination, the city of Przemyśl became the winner. The Siepomaga Foundation was recognized as the winner in the "Public Organization" category. In the category of companies, the prize was awarded to POLREGIO.