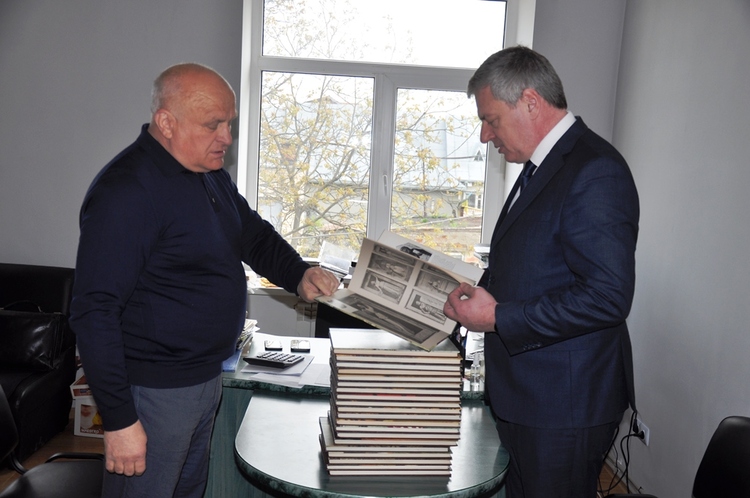 Today, the Rector of Vasyl Stefanyk Precarpathian National University Ihor Tsependa met the First Deputy Chairman of the University's Supervisory Board Ihor Oliynyk and received a collection of 21 books about the greatest artists of Europe published in Germany.
"This is a unique collection which provides an opportunity to develop artistic taste and knowledge about works of art in both our students and researchers of European art. I am certain that this book series will also be of interest to students of Faculty of Foreign Languages, since they will have the chance to enhance their knowledge by reading the editions compiled by the most outstanding specialists of that time. At present we are negotiating with Ihor Myroslavovych for implementing the repository where publications of different editions will be stored and maintained to be subsequently accessed by scientists conducting researches on diverse topics starting from History of Ukraine to the events that occurred in Europe in different periods", the Rector of PNU Ihor Tsependa mentioned.
Art publications were created in the period from the Renaissance to the second half of the 20th century and they are devoted to many world artists. Each book tells about a specific personality, which allows you to better grasp the essence of a certain artist.
"These books are of immense historical value, especially for people who make art. In order to be a good artist, you need to know history of art. In order to learn something, you need to see what others have done. Thus, this option is now available for students and it is worth getting it", emphasized Ihor Oliynyk, the first deputy chairman of the university's supervisory board.