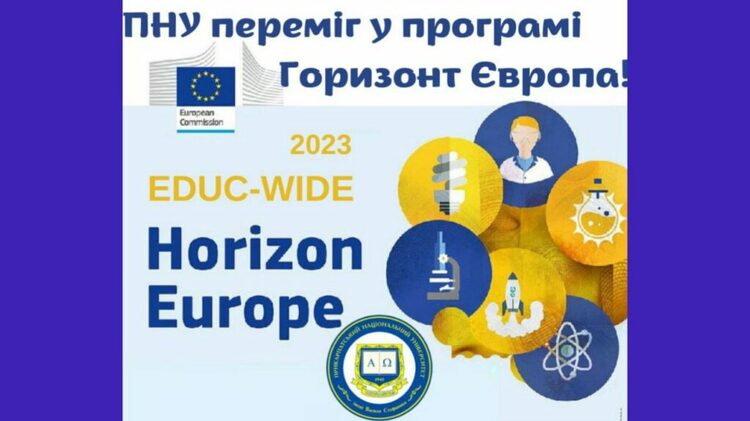 Precarpathian University has won the grant project within the Horizon Europe Framework Programme (HORIZON)!
This prestigious grant programme is focusing not only on ideas, but on research that has practical application and often includes ready-made prototypes. Horizon Europe is a key EU programme that finances research and innovation with a budget of 95.5 billion euro.
The project EDUC-WIDE, which won in the competition, will receive financial support in the amount of 3.5 million euro.
We congratulate the group of PNU scholars headed by the rector Ihor Tsependa, who is the coordinator of the project, on the victory in the Horizon programme!
This victory is another proof of confident, systematic and ardent cooperation of the Precarpathian University with Europe's leading universities. We are building a better future for the young generations. We consistently fulfil the strategic objective of the Ukrainian science — joining in the European research space.