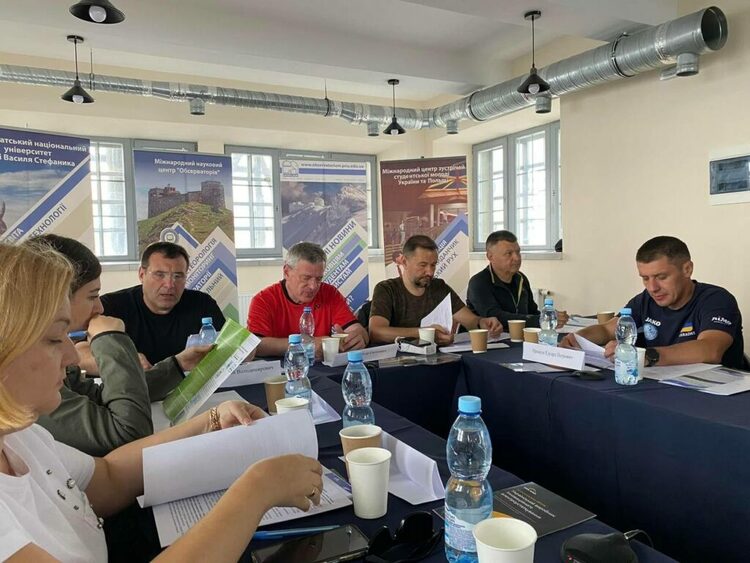 The session of the Civil Defence Committee, the Committee of environmental policy and natural resources management of the Verkhovna Rada of Ukraine took place at the European scientific centre "Observatory".
The scientists of Vasyl Stefanyk Precarpathian National University at the head of Rector, Ihor Tsependa, the members of the Department of the State Emergency Service of Ukraine in Ivano- Frankivsk region at the head of Volodymyr Chernetskiy took part in it.
Special attention was given to the discussion of the draft law on the hydrometeorological service.
The Head of the Committee Oleg Bondarenko, the deputy Eduard Proshchuk, the members of the Committee discussed the mechanisms for tracking and forecasting climate change that will meet the requirements of the EU.