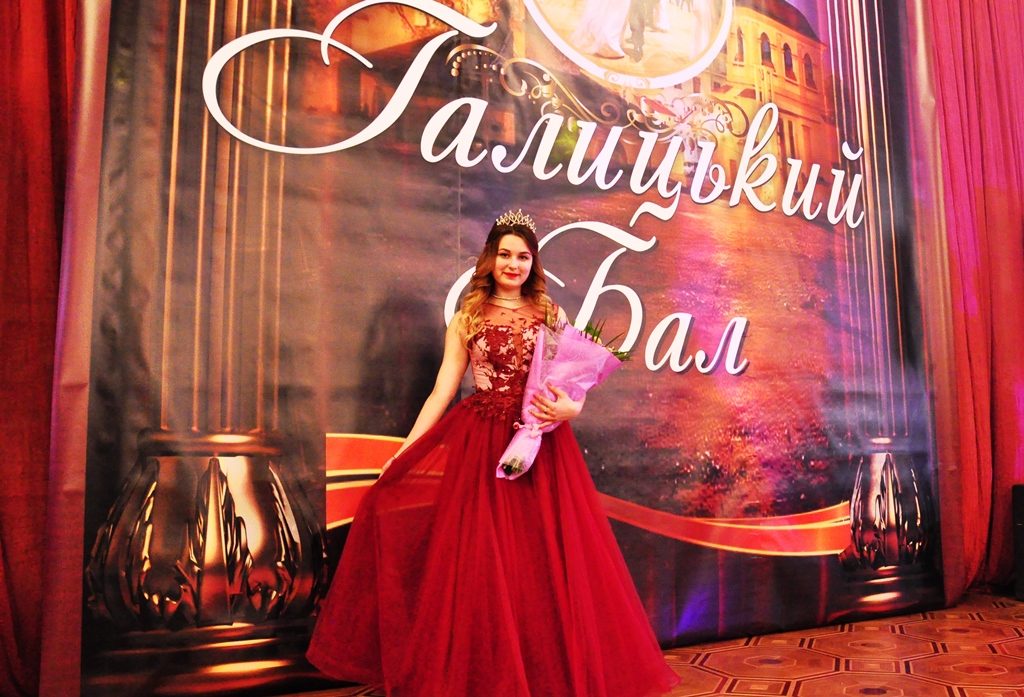 On November 12, the 12th "Galician Ball" traditionally took place in the Ivan Franko Academic Regional Ukrainian Music and Drama Theatre. The event was organized by Vasyl Stefanyk Precarpathian National University, the Student Senate and the Students' and Postgraduate Students' union committee of the University.
Ihor Tsependa, the Rector of the university, Serhiy Sharyn, the Vice-Rector on scientific and pedagogical work, Vitaliy Mateshko, the Chairman of the Department of Youth Policy and Sports of Ivano-Frankivsk City Council, students, post-graduate students and professors of the universities of Ivano-Frankivsk, representatives of NGO's and volunteers visited the festival of dance and beauty.
"Holding the "Galician Ball" is a good tradition that was once initiated by our university. It is the twelfth year at a stretch that the ball has been held. It has become the main advertising card for Ivano-Frankivsk and the universities of Ivano-Frankivsk", – said Rector Ihor Tsependa.
Master classes on dances (polka, kolomyika) and ethno-show of designer Maria Chudnova took place at the ball.
Veronika Blinova, the world champion in modern choreography, students of Ivano-Frankivsk choreographic school and Vlad Yama's school, Mykola Sysak and Lidia Vasylkiv, the winners of international competitions danced for the ball's guests.
This year the title "the Queen of the Ball" was won by Lilia Korzhynska from the city of Kramatorsk, Donetsk region, the student of the 1st year of the Faculty of Mathematics and Informatics of Vasyl Stefanyk Precarpathian National University. The jury also awarded the best participants of the ball in such nominations as "Best Dance", "Best Dress" and "Best Hairdo".
The hosts were Tetiana Osadchuk and Taras Vasyliuk, dance master – Vasyl Vasiruk.
The event was held with the support of Ivano-Frankivsk Regional State Administration, Mayor of Ivano-Frankivsk Ruslan Martsynkiv. Regional TV Company "Halychyna" traditionally served as the informational partner of the "Galician Ball".