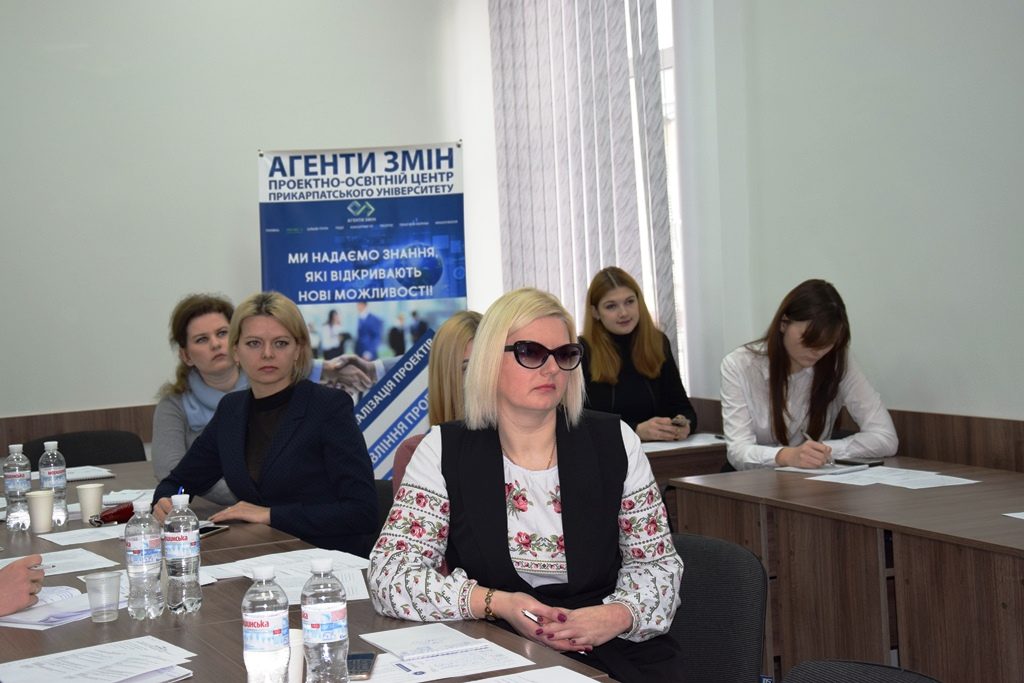 Today, in the project-oriented educational center "Change Agents" of Precarpathian University, created under the financial support of the European Union, a seminar was held on improving the competence and skills in the preparation and implementation of Hard and Soft projects and management, in particular regional development projects.
The workshop is conducted by a project expert, well-known and successful trainer, head of the analytical group of the public organization "European Dialogue" Oleksandr Sofiy The training is aimed primarily at improving the skills of project management by the team of Change Agents and other parties concerned. Among the participants of the workshop are lectures of Departments of Finance, Accounting and Auditing, General and Clinical Psychology. etc., as well as students undergoing practical training in the field of "Finance, Banking and Insurance" and "Psychology" who are interested in developing soft projects and online-participants of certain local communities.
Coach O.Sofiy described in detail the essence and peculiarities of hard and soft projects starting from the life cycle analysis of the projects finishing by practical recommendations in budget formation, the logical-structural matrix; matching the interests of donors and project applicants, identifying the risks and assumptions in project implementation and reporting. Attention was paid to regional development projects, their characteristic features, funds at both the state and international level, which could finance such projects. Particular attention was given to the practical case management of "live" projects in accordance with the above mentioned types.
The skills and experience obtained by our experts at the workshop will necessarily be spread by them at the relative events of the Change Agents – trainings, webinars, online consultations, etc.