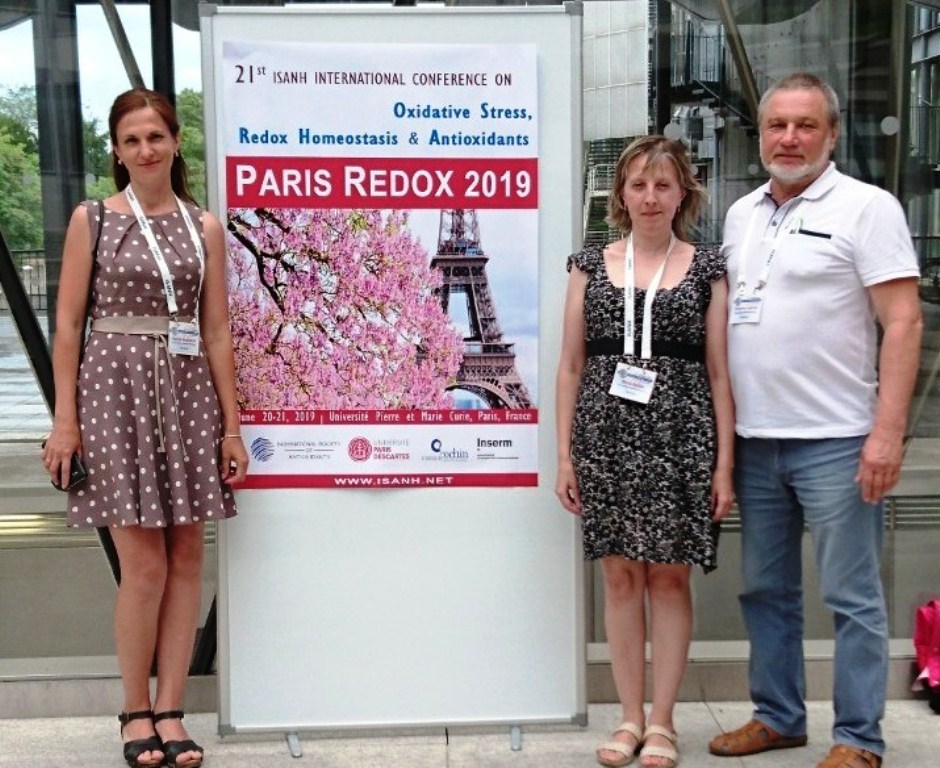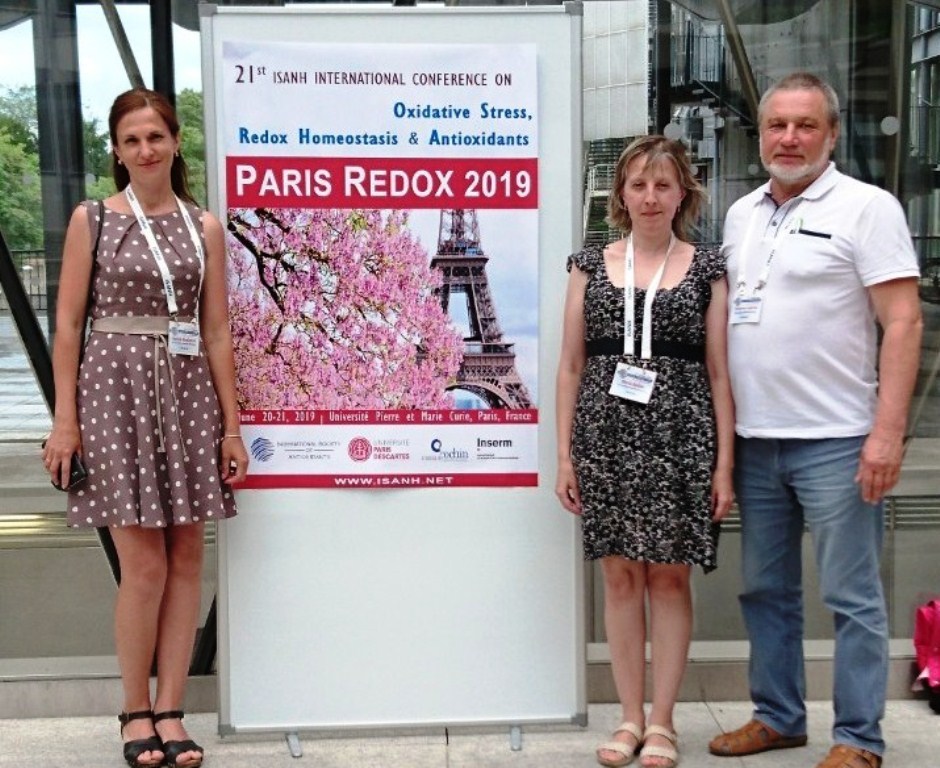 Researchers of the Department of Biochemistry and Biotechnology, Professor Volodymyr Lushchak, and associate professors Nadia Mosiichuk and Maria Bayliak, took part in the 21st international conference "Oxidative stress, redox homeostasis and antioxidants. Paris redox 2019". The conference was held at the University of Pierre and Marie Curie (UPMC) during June 20-2. UPMC located in the heart of Paris is the largest science and medical complex in France, with 180 laboratories.
Over 200 participants from 27 countries took place in the Conference. Our researchers were the only participants who represented Ukraine.
The conference program was very intense and included very informative and versatile plenary lectures, short oral presentations and poster sessions. Among lectures, it is worth highlighting those relating to the signaling role of reactive forms of sulfur, the double role of antioxidants as good and bad "guys", bioenergetic and free radical processes in the body under normal and pathological conditions, the relationship between microbiota and redox homeostasis.
Professor Volodymyr Lushchak gave the oral presentation entitled "Possible mechanisms to counteract the age-related intensification of oxidative stress in the brain's brain". Our researchers Nadiia and Maria had poster reports, in which they presented the results of a joint Ukrainian-German project on the study of biochemical mechanisms of aging of the organisms under the normal conditions and intermittent fasting regime. The report by Volodymyr Lushchak was very well accepted by the audience and provoked a heated discussion, which continued during coffee breaks and during poster sessions. The fruitful exchange of ideas resulted in the establishment of new contacts and outlining new horizons for potential cooperation with foreign colleagues.
It should be noted that at the closing of the event, the newly elected president of the redox congress Prof. Harry van Goor (Netherlands) hightlighted the participation of Ukrainian researchers in the congress.