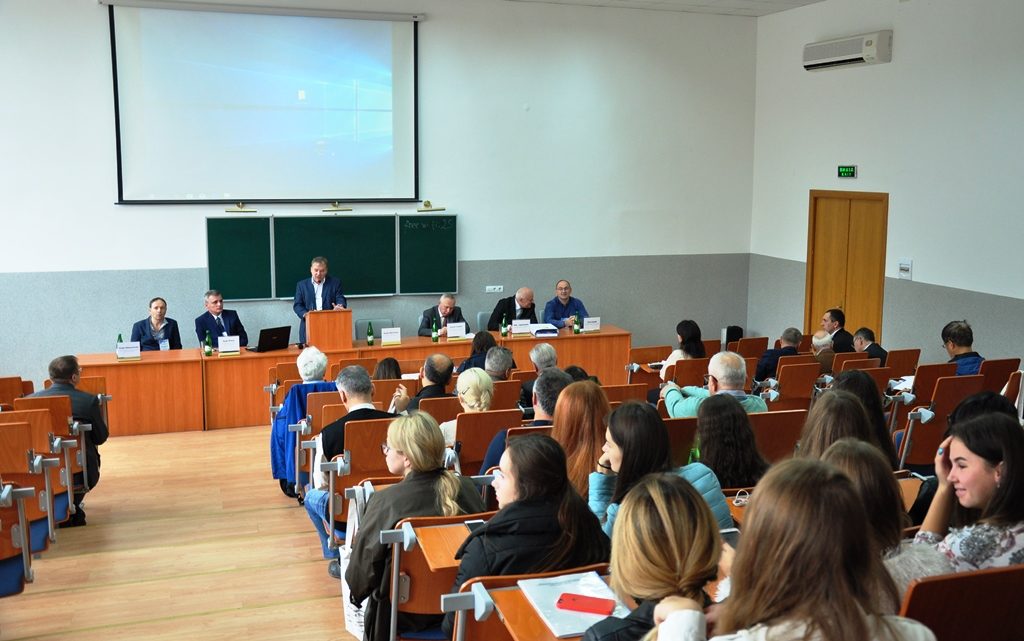 On October, 16th The International Scientific Conference "Infinite Dimensional Analysis and Topology" was being held at Vasyl Stefanyk Precarpathian National University. 60 participants take place in it. They are prominent mathematicians of Ukraine, Great Britain, Germany, Spain, Poland, Turkey, China, Algeria and other countries. They run international scientific schools in particular scopes. Precarpathian University has conducted such forum for the second time arranging a unique international mathematic event of such scale in our region. The operating language of the conference is English. It will have commenced by 20th of October.
 Vice-Rector, professor associate Serhiy Sharyn, the mayor of Ivano-Frankivsk Ruslan Martsinkiv, the Director of the Institute of  Applied Problems of Mechanics and Mathematics after Ya.S. Pidstrygach, Professor, Academician Roman Kushnir and the Head of the Department of Mathematic and Applied Analysis of the Faculty of Mathematics and Information Technology from Precarpathian University, Professor Andriy Zagorodnyuk made a speech.
During the reception the speakers congratulated Professor, Doctor of Physics and Mathematics of Rzeszow  University (Poland)Oleg Lapushansky on his seventieth anniversary.
Plenary sessions and two workshops are scheduled. The theme of the conference refers to new streams in Mathematics, which are getting more and more popular in the world. The main assignments are the creation of quantum computer, medical diagnostics, quantum mechanics and other. It will give a chance to implement all these innovations in practice.
The objectives of the conference is scientific information exchange in the sphere of eternity measure like functional analysis and topology, to find new connections with foreign mathematicians, the participation of Precarpathian University in joint projects with the leading universities abroad.