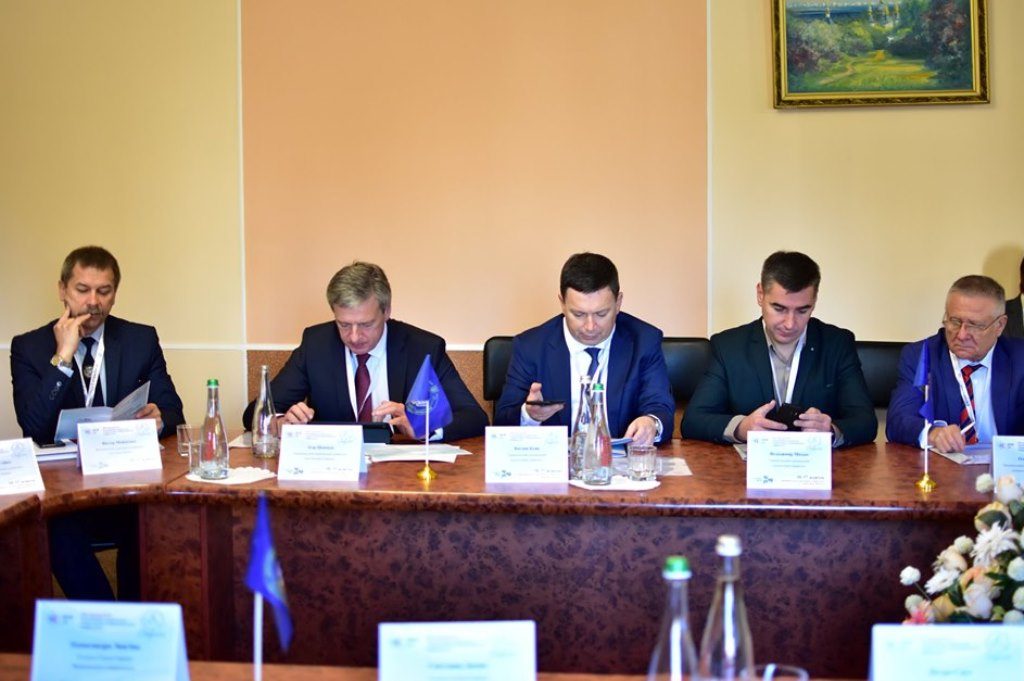 On October 16-17 the 21st meeting of the Consortiun of Warsaw University and Ukrainian Universities was held at Ivan Franko Zhytomyr State University. The Head of the Centre of Eastern European Studies of Warsaw University (Studium Europy Wschodniej Uniwersytetu Warszawskiego), Honorary Doctor of Vasyl Stefanyk Precarpathian National University Ian Malitski, General Consul of the Polish Republic in Vinnytsia Damian Tsiarninski, heads and representatives of 12 Ukrainian higher schools who are members of the Consortium took part in the meeting. The President of Vasyl Stefanyk Precarpathian National University Professor Ihor Tsependa represented our University.
The issues of the participation of the Universities-Consortium members in the academic exchange program PROM-2 were considered. Dmytro Shevchuk, President of the National University "Orstrog Academy" informed about the work of the 6th Summer School in the framework of the joint Master Program "Eastern Studies" and suggested setting up a joint Master Program aiming at implementing the ideas of historical memory of both countries. He stated that such projects can be conducted within the framework of the programs Erasmus Mundus Joint Master Degrees and Erasmus+.
The issues of choosing Sumy State University as the venue of meetings for Ukrainian and Polish youth for studying cultural and historic heritage, holding archeological excavations, developing green tourism and creating the brand of the region were also spoken about. The participants of the meeting also discussed the problems of preserving cultural heritage and commemorating famous persons of Ukrainian and Polish science and culture.