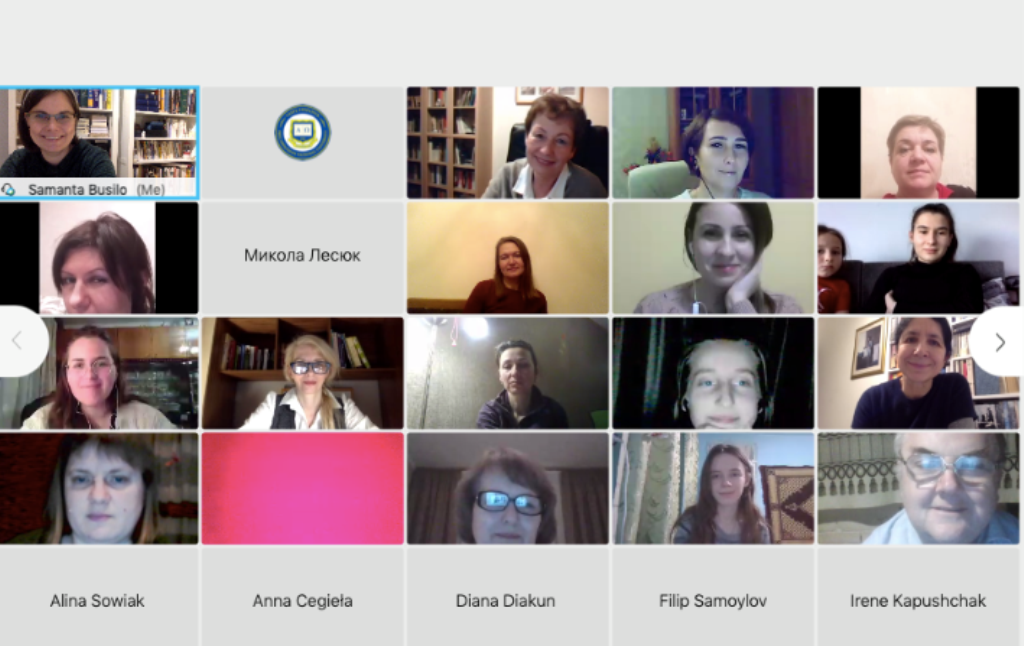 Another lecture has recently been delivered within the project "Around the language and literature – 9 lectures for polonists" which is launched by the Department of Slavic Languages, Faculty of Philology, Vasyl Stefanyk Precarpathian National University and  the Institute of Applied Polish Studies, University of Warsaw, Poland. The listeners of the online lecture were students and teachers of the Precarpathian University, students and teachers from partner universities of Poland and also guests of the project from different parts of Ukraine and Poland. It should be noted that the project is supported by the Polish National Agency for Academic Exchange (NAWA) under the auspices of the Consulate General of the Republic of Poland in Lviv. The project will run until May 2021.
The thematic lecture "Public Discourse from the Perspective of Communication Ethics" was conducted online by Anna Cegela, professor at the University of Warsaw. The scientist raised a number of issues related not only to Polish but also Ukrainian topical issues of linguistics.
"The principles of communication in the spirit of personalism, respect for a person, speech directed to another person but not against them seem to be so universal and timeless but very important nowadays," – said the moderator of the online meeting, Samantha Busilo, senior lecturer at the Department of Slavic Languages.
During the lecture, Professor Tsegela aptly summed up: "A person is always in possession of the language." Every text, even the smallest one, carries the code that conveys the values, and often the intentions of the speaker, because there is only one step from an aggressive, emotionally expressed phrase to a punch. These days there is a huge number of different views on all possible issues, everyone has their own opinion. However, while expressing thoughts it is important not to forget about those with whom you communicate. The spirit of personalism, which modern communication must be based on, allows people to listen to each other.