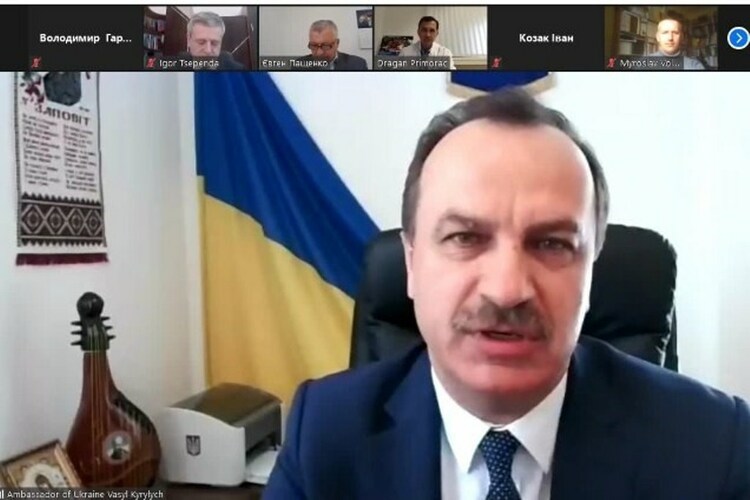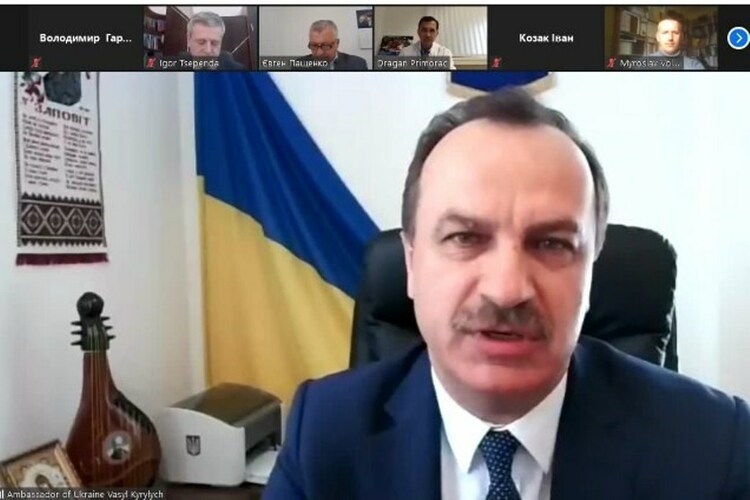 Today, March 23, 2021, the 1st spring session of the Ukrainian-Croatian Academic Forum took place. It is a platform for scientific discussions on a wide range of  issues  of  Ukrainian-Croatian relations.
According to the principal of the Vasyl  Stefanyk  Precarpathian National University Igor Tsependa the theme of the forum was not chosen by chance, as the logic of understanding contacts and ties between Ukrainians and Croatians dates back to antiquity. That is why, the return to the genesis, to the roots of the relations between the two nations is especially important today, and the presented reports of the prominent scientists will help us understand this common problem for us.
  At the beginning of the meeting, the Ambassador Extraordinary and Prenipotentiary  of  Ukraine to the  Republic of Croatia Vasyl Kyrylych  noted the importance of  accumulating dignitaries of Ukraine and Croatia  on this platform to talk about important, fundamental which can answer our questions –genetic connection of  Ukrainians and Croats.
  The Forum was established on October, 21, 2020 at the initiative  of the Embassy and together with the scientists from the countries as part of  the Days of  Ukraine  in Zareb.
  The purpose of the Forum is to reveal the genesis of Ukrainian-Croatian historical and cultural relations .
  During the forum meetings , scholars will discuss historical, philological, cultural, ethnogenetic Ukrainian-Croatian parallels.