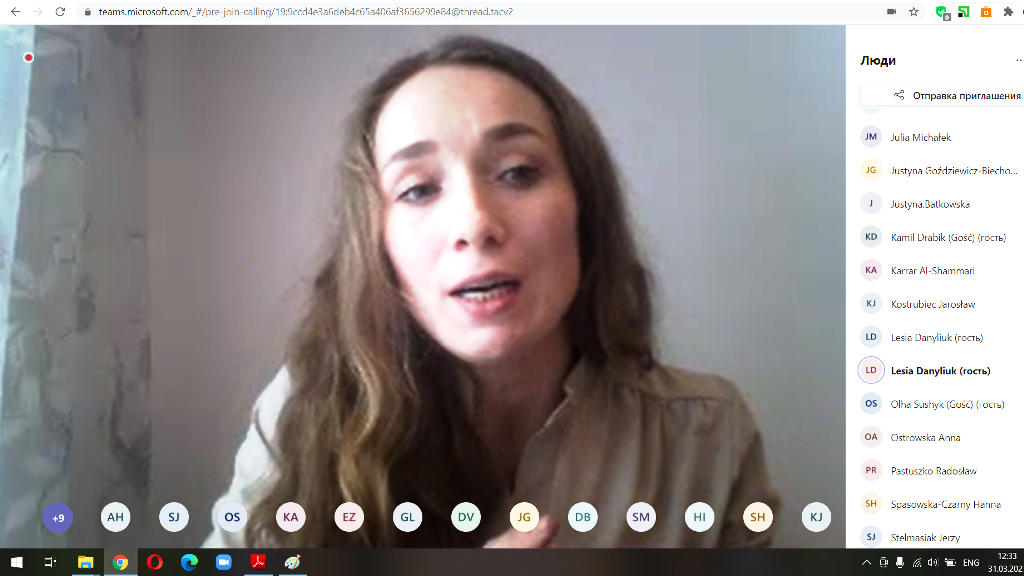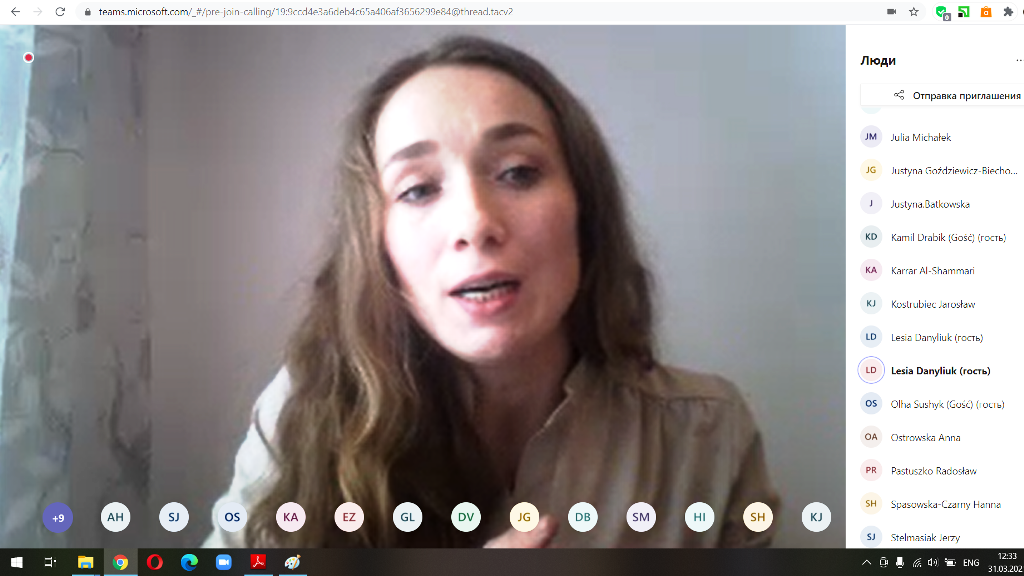 The second International Conference "Legal Aspects of Humanitarian Protection of Animals" has been recently held online. The event aims to exchange views on the legal aspects of humanitarian protection of animals, including dissemination of research results conducted within the project "Administrative and legal model of animal protection." The conference was attended by scientists – representatives of universities in Poland, Hungary, Slovakia and Ukraine.
Lecturer of the Department of Labour, Environmental and Agricultural Law, Candidate of Sciences in Law (PhD) Lesia Danyliuk presented the results of a joint study with Professor of the Department, Doctor of Sciences in Law – Nadiia Kobetska " Implementation of the European Convention for the Protection of Pet Animals into Ukrainian legislation: some theoretical and applied aspects." ." In her speech, the scientist revealed the main legislative and practical aspects of the adaptation of Ukrainian normative legal acts to the European Convention for the Protection of Pet Animals and European standards in general.
The extended material of Nadiia Kobetska and Lesia Danyliuk's  joint research in the form of a scientific article was accepted for publication in a special issue of the scientific journal "Studia Iuridica Lublinensia", which is indexed in the scientometric database Scopus
Nadiia Kobetska and Lesia Danyliuk have been successfully cooperating with the scientists of the Maria Curie-Skłodowska University (Republic of Poland) since 2019. They have been researching the issues concerning the legal protection of animals within the international project "The Administrative Law Model of Animal Protection" funded by the National Science Center.