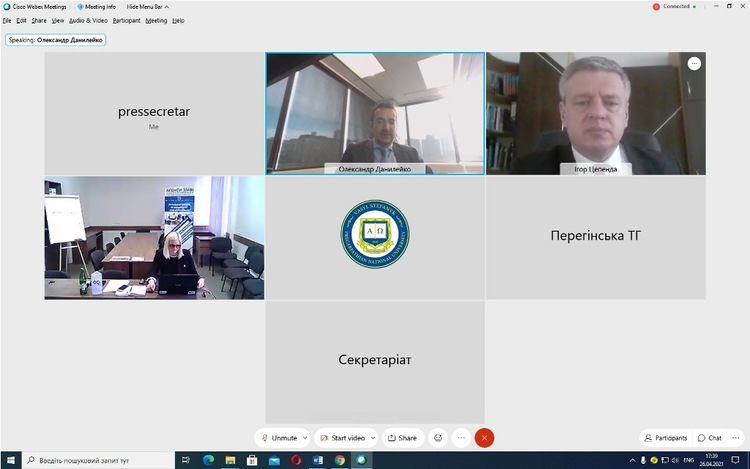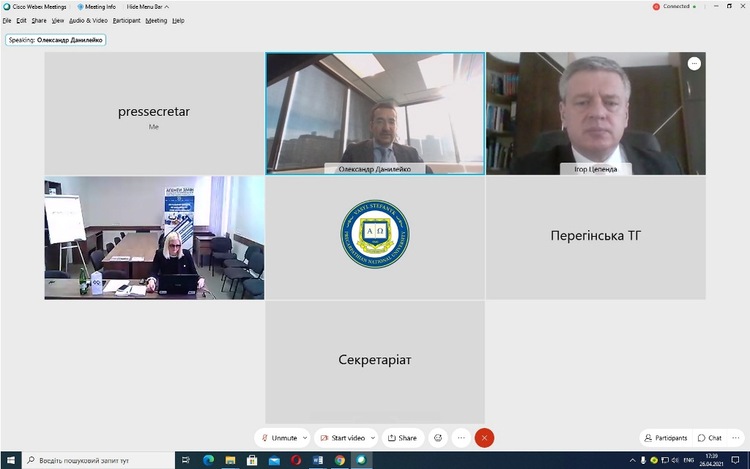 An online meeting took place where Igor Tsependa – the Rector of the University and Oleksandr Danyleiko – the Ukrainian Consul General in Edmonton (Canada) discussed the question of increased strategic cooperation between Ukraine and Canada in the context of development of regional linkages.
It was also attended by Svitlana Kropelnytska – the director of Project and Educational Center "Agents of Change" of Vasyl Stefanyk Precarpathian National University, Associate Professor of the Department of Finance, the Faculty of Economics and Iryna Liuklian – the head of Perehinsk united territorial community council.
During the conversation, the Rector of the University noted that the Precarpathian University in its strategy, in addition to education and science, represented by a team of specialists of AGENTS OF CHANGE works on the development of the region. Currently there are about two dozen communities of Ivano-Frankivsk region that are the partners of the Precarpathian University.
The University intends to join the cooperation with Perehinsk Village Council under the Memorandum of Understanding and Cooperation with the Municipality of Lamont (Alberta, Canada). The main goal is to establish relations, create joint projects, in particular, cultural, scientific, and educational, in the implementation of which all the partners would be interested. And the most important, according to the Rector, is that these projects will contribute to the development of Perehinsk united territorial community.
Svitlana Kropelnytska – the director of Project and Educational Center "Agents of Change", briefly focused on the main activities of the center and the results of its work. She also highlighted the main vectors of the bilateral cooperation with Canadian institutions. In particular, it is scientific and educational cooperation, cultural-humanitarian, grant-project interaction and cluster and economic cooperation.
In response, the Consul General of Ukraine in Edmonton, Oleksandr Danyleiko, expressed an interest in developing cooperation between educational and scientific institutions in Canada and Ukraine.
The participants of the online meeting agreed on possible areas of cooperation between the Precarpathian University and the institutions of the province of Alberta, which in the future will be the basis for signing the relevant partnership documents.