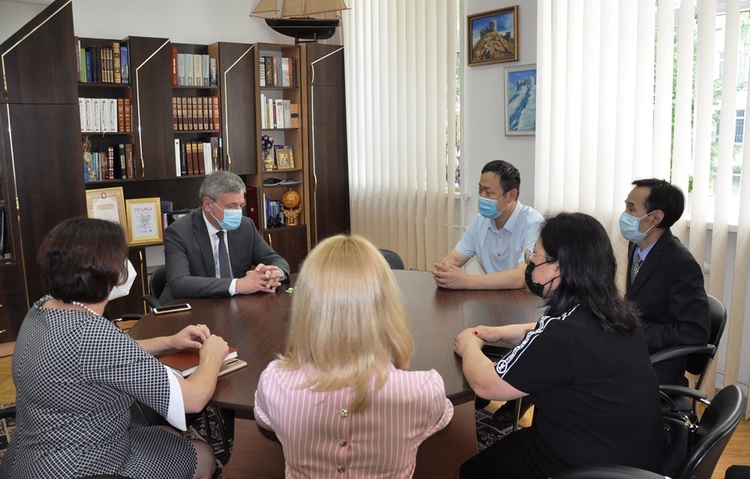 The Rector of the University, Professor Igor Tsependa, held a working meeting with his colleague, Director of the Confucius Institute of the Kyiv National Linguistic University, Professor Yu Xing. It was also attended by the Vice-Rector Professor Valentina Yakubiv, Associate Professor of General and German Linguistics, Faculty of Philology of PNU Iryna Iliychuk and lecturers of the Confucius Institute An Don and Dun Xuesun.
During the conversation, the rector noted that students of the Pre-Carpathian University from year to year are increasingly interested in learning Chinese. He stressed that nowadays about a hundred students study Chinese as a second foreign language. Chinese students also take an active part in Chinese language competitions, hold various events to study Chinese language and culture.
According to the rector, an important and necessary platform for the development of Chinese studies in the region is the Center for Chinese Language and Culture established at Pre-Carpathian University in 2018 with the support of the Confucius Institute of Kyiv National Linguistic University.
The participants of the working meeting also discussed a number of partnership projects on the development of bilateral cooperation and popularization of Chinese studies.