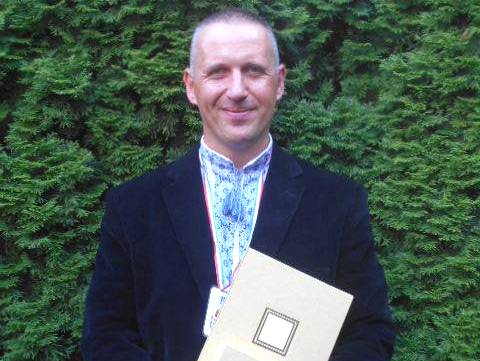 An English-language monograph «Ruthenians (the Rus') in the Kingdom of Hungary (11th to mid-14th Century): Settlement, Property, and Socio-Political Role» by Myroslav Voloshchuk, Doctor of Historical Sciences, Professor at the Department of World History of the Faculty of History, Political Science and International Relations, Head of the Center for Medieval Studies of Vasyl Stefanyk Precarpathian National University, was published on August 26 in one of the world's leading publishing houses BRILL (Leiden, the Netherlands). It should be noted that the scientific publishing house BRILL was founded in 1683 and is one of the TOP world publishing houses of category A.
Scientific work, according to the author, is a reduction, refinement, correction and addition of the Ukrainian version of "Rus'" in the Kingdom of Hungary (XI – second half of XIV century.): Socio-political role, property relations, migration "(Ivano-Frankivsk: Lileia-HB, 2014).
The book, based on the involvement of a wide range of diverse, mainly Latin-language sources, explores the Rus' settlers (Rutheni, Ruteni, etc.) of the Kingdom of Hungary during the reign of the Arpad and Anjou dynasties. The peculiarities of their name, the reasons for finding a new homeland, wealth, status, family ties and influence on the policy of the leading Hungarian dynasties are outlined. People of dubious Rus' identity and cases of debatable nature are covered separately.
Professor Myroslav Voloshchuk's English-language monograph is indexed in the international scientometric database Scopus and the scientific platform Web of Science, and addressed to anyone interested in the history of Central and Eastern Europe in the Middle Ages.