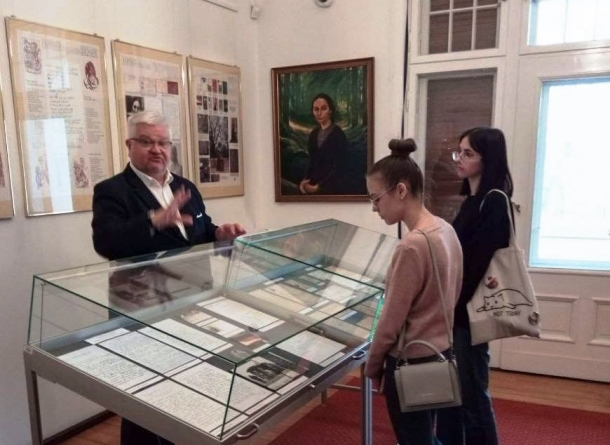 The program was aimed at deepening knowledge of the Polish language, familiarization with the culture and traditions of Poland.
A non-traditional class was held in the city public library where the students were introduced to the old volumes and prints of the special collection of the library, including the old print of the Bible dating back to 1551 and the Compendium ferculorum.  The philology students were particularly amazed by Stanislav Chernetskyi's collection of recipes (1683), which is the first preserved cookbook.
Other interesting and useful events dedicated to the Polish language and culture took place in the university canteen. There the students cooked delicious pancakes using an old (slightly modified by the students) recipe from the cookbook mentioned above.